Month:
June 2019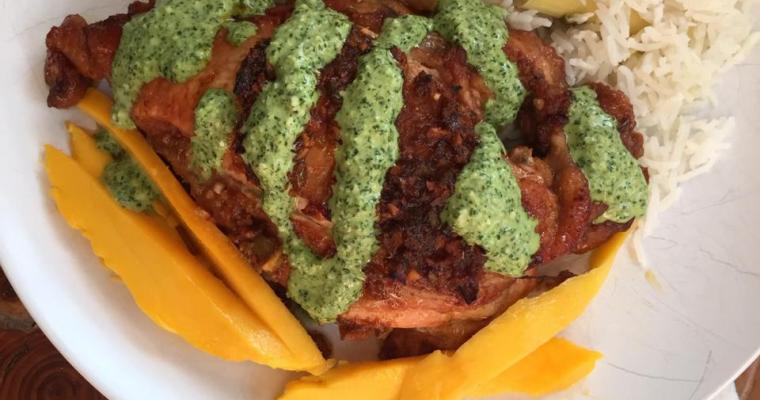 The original recipe is from Simplysated.com. I made a couple minor changes here and there. It was delicious!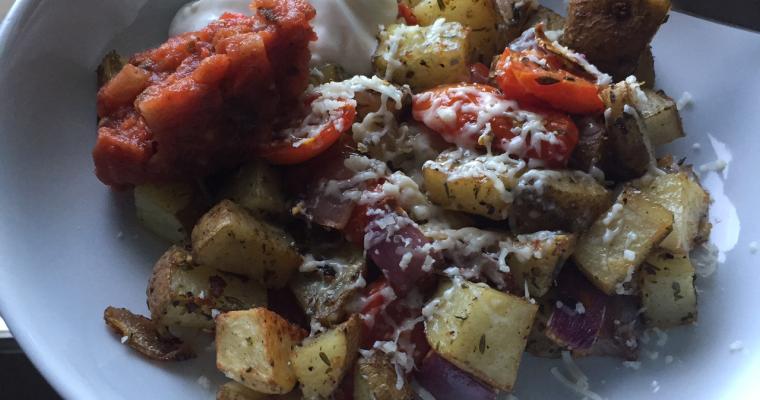 Sometimes simple is best and this recipe for roasted potatoes, tomatoes and red onion fits the bill.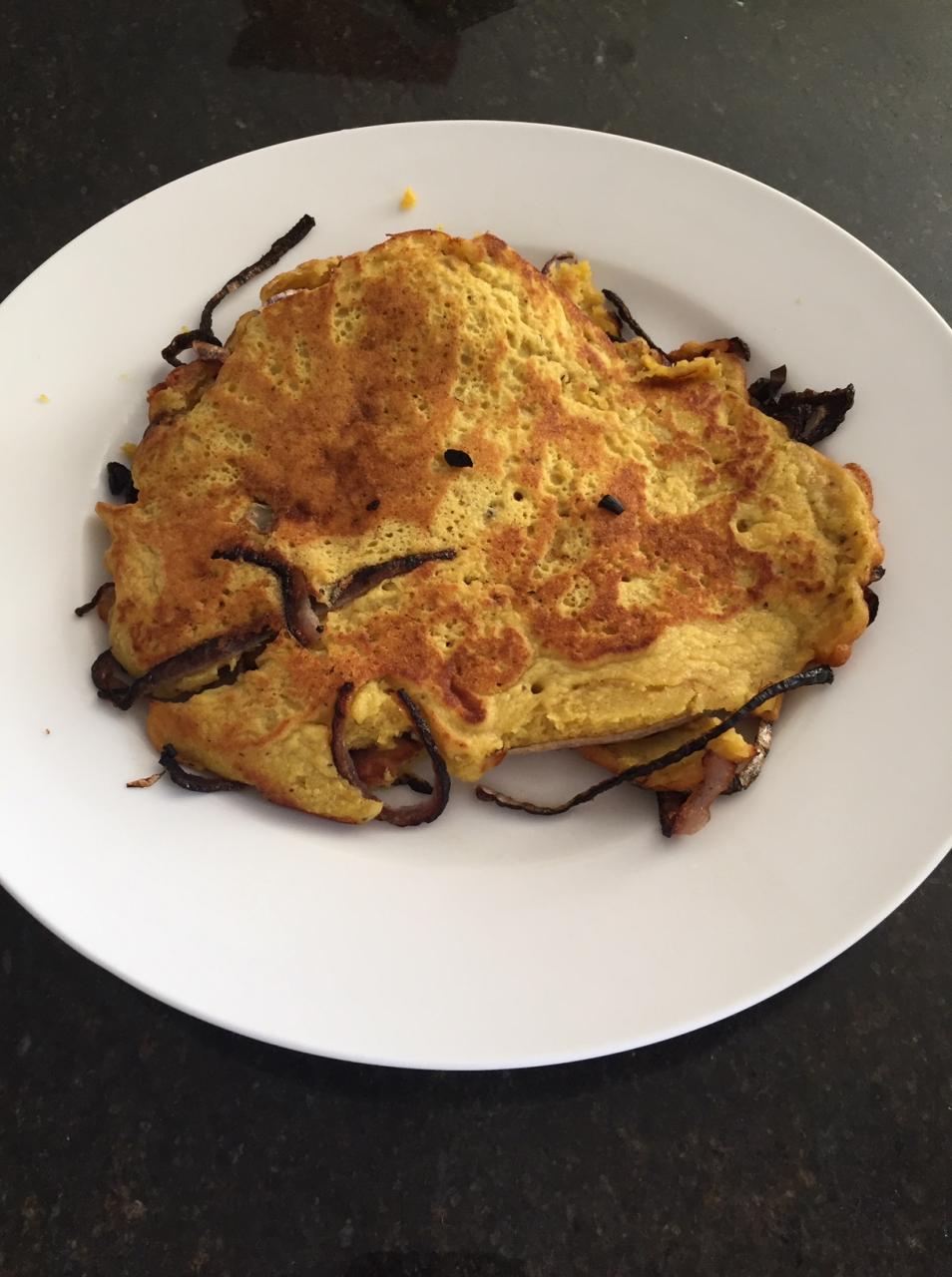 This Socca chickpea pancake recipe is based on David Lebovitz's Socca Recipe.
Ingredients
1 C chickpea flour (I used Bob's Red Mill chickpea and fava flour
1 tsp sea salt
1 tsp ground cumin
1 tsp ground turmeric
1/2 tsp fresh ground black pepper
4 Tbsps olive oil (and more for the pan)
1/2 large red onion, thinly sliced
Whisk the flour, water, salt, cumin, turmeric and 1 1/2 tablespoons of the olive oil. Let batter rest, covered, at room temperature for at least an hour or up to 12. It should be the consistency of heavy cream.

To cook, heat the oven to 450F. Oil a 9- or 10-inch (23cm) cast iron skillet with the remaining olive oil and heat the pan in the oven.

Remove the pan from the oven and a

dd the onions and stir, let them cook for 3-5 minutes stirring a couple times until browned. Pour enough batter into the pan to cover the bottom, swirl it around, then pop it back in the oven.

Bake until the socca is firm (10-15 minutes).

Remove from oven.
Turn on the broiler and brush the top of the pancake with 1 or 2 tablespoons of oil if it looks dry. Return the pan to the oven, a few inches away from the broiler, and cook long enough to brown it in spots. Cut it into wedges, and serve hot or warm.