Watermelon rind pickles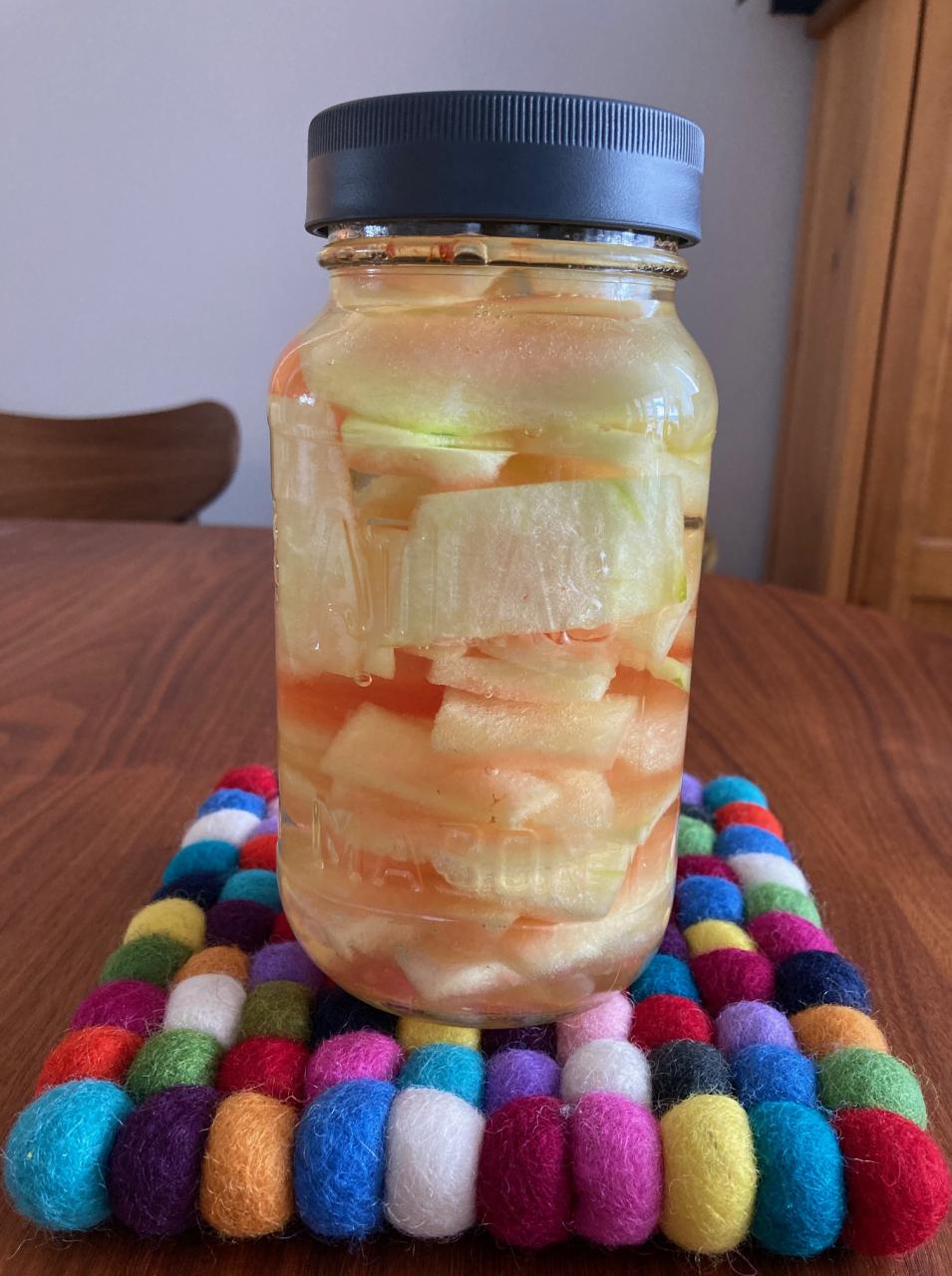 I bought a beautiful small organic watermelon the other day and decided to try watermelon rind pickles. Some recipes I saw pickled the green skin but on this watermelon it was pretty tough so I just used the white part of the watermelon (this time).
I only had 2 cups of rind so I settled on this recipe from Jen at Tiny Urban Kitchen thanks Jen! She was took inspiration from David Chang's Momofuku cookbook.  She was pickling watermelon radishes but pickling liquid is pickling liquid in my world and it was pretty similar to other recipes I had seen (minus the star anise and the knob of ginger…I wasn't feeling that combo, maybe next time).
Ingredients
2 cups of watermelon rind (white part only) in 2″ pieces
2 tablespoons, plus 1 tsp kosher salt
6 Tbsp sugar
1 cup hot water
1/2 cup rice wine vinegar
Method
Pack the watermelon in a 2 cup mason jar.
Dissolve the salt and sugar in the hot water and then add the vinegar. I ended up "mee-cro-wah-ving" it for a minute to help the kosher salt to dissolve.
Pour over the watermelon and stick the works in the fridge for a couple days.
---
---