Test Drive of Marcella Hazan's "Internet Famous" Tomato Sauce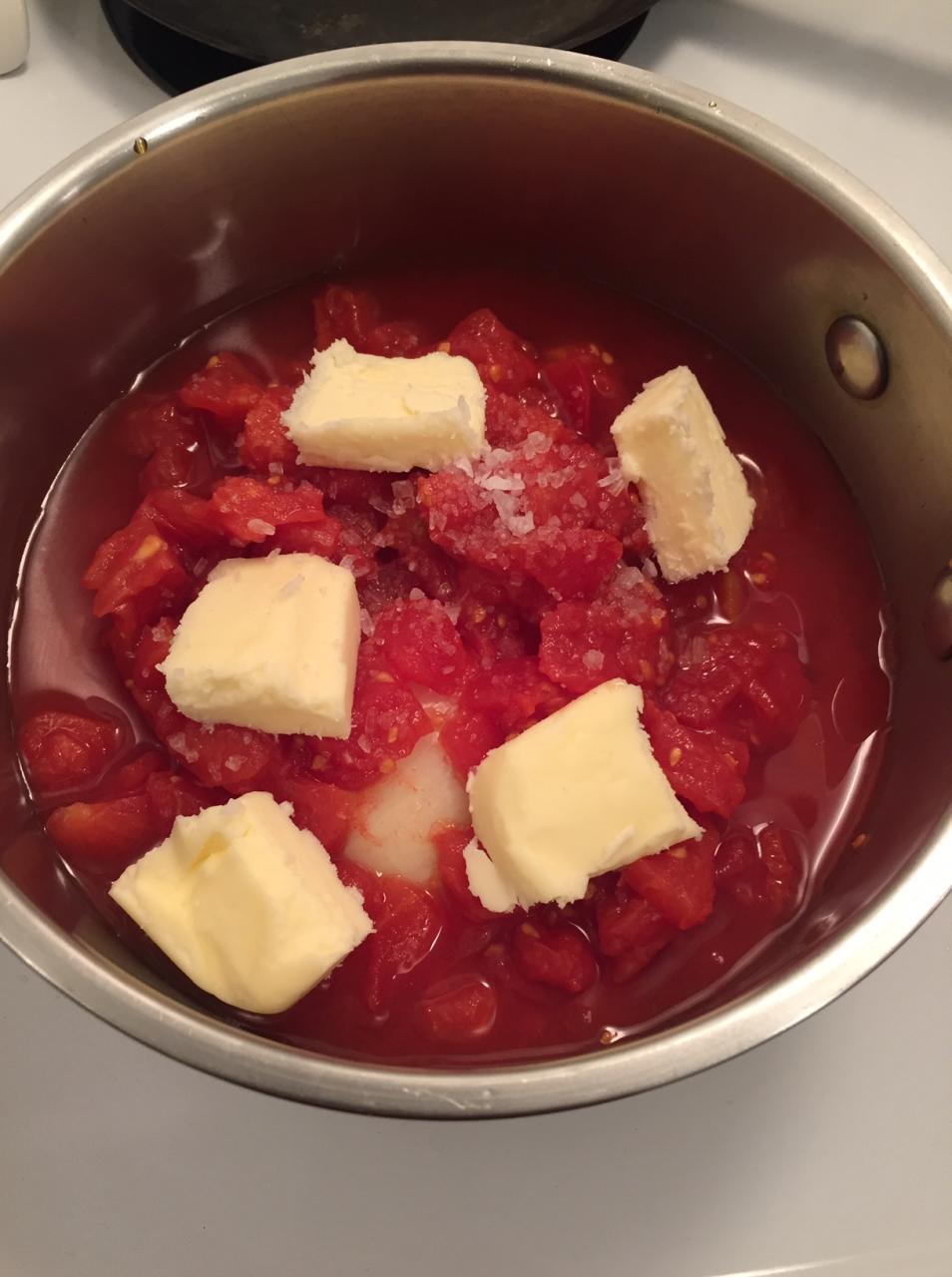 Tomato sauce is generally not something I bother making because you can usually pick up a pretty decent sauce on sale and I like to collect the glass jars for other food stuffs. However, this recipe popped up in my suggested reads feed and it intrigued me. It's from an article that appeared in Epicurious entitled 16 Things Marcella Hazan Taught us About Cooking. The fact that Google knows how much I cook creeps me out but this article is worth a read for both the cooking tips and the recipe. I thought I'd give it a whirl. It couldn't be easier and the plan is to add some dried chili flakes and some crisped bacon to make a bastardized version of Amatriciana sauce. Why not?
Basically, the recipe consists of:
half an onion
large can of peeled tomatoes (I just used what was cheapest)
5 Tbsp of butter
couple pinches of salt.
Put all the ingredients in a pot, turn the heat to medium and bring it to a simmer. Turn down the heat and let it simmer for 45 minutes giving the tomatoes a mash every now and then and until the sauce reaches the consistency you like and you're done.
Or you can just refer to Marcella Hazan's Tomato Sauce recipe from the New York Times.
Adding left over roasted vegetables to the sauce turns it into a perfect prima vera sauce that's great on pasta or polenta.
---
---