Gluten-free Oatmeal Bread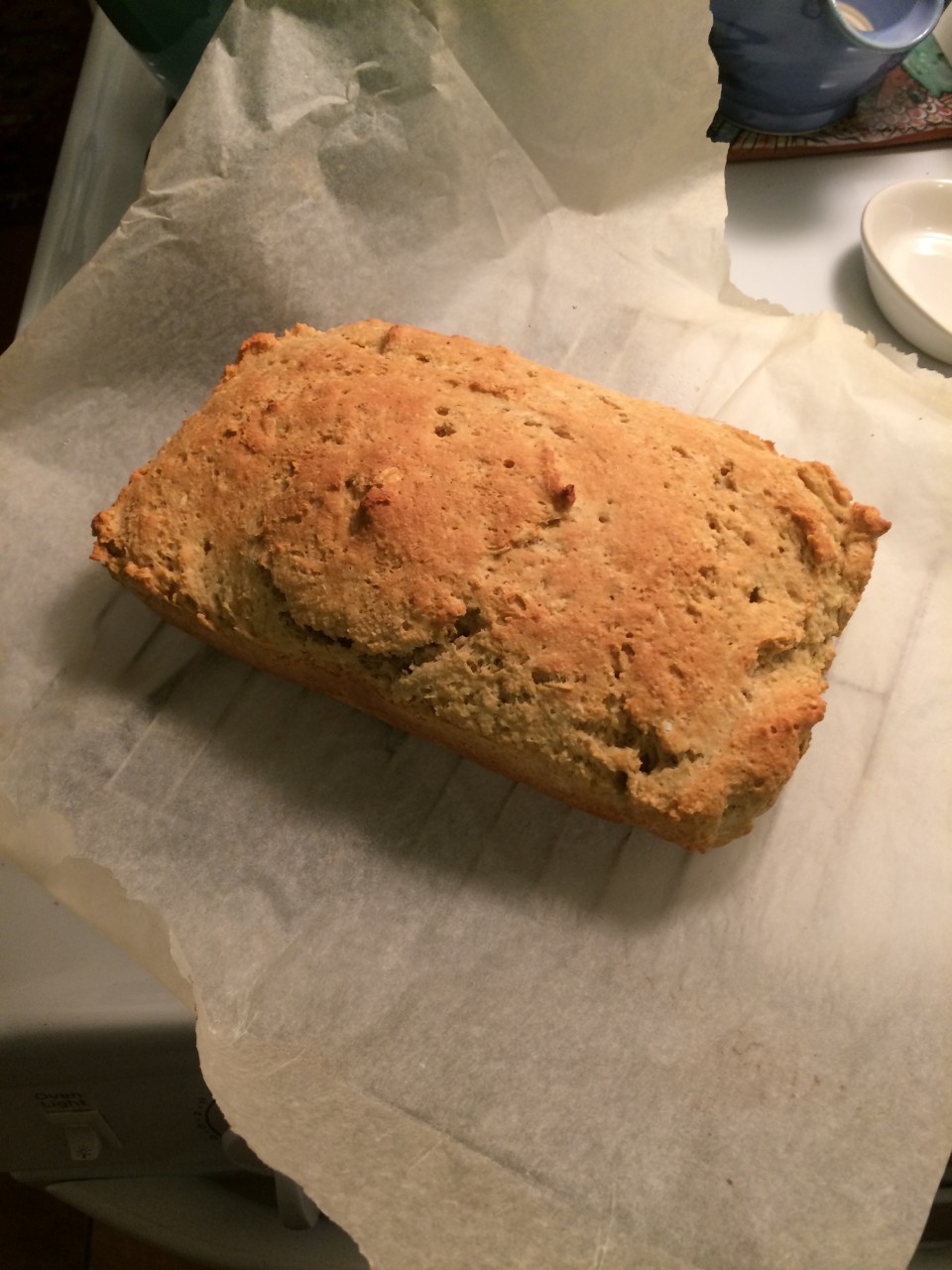 I've started to play around with gluten-free baking and today's experiment is gluten-free oatmeal bread.
Initially, I was going to make the oatmeal bread from "How it all Vegan" but I was intrigued by this recipe for Gluten-free Vegan Oat Bread from Rhian's Recipes (Woot woot Rhian). I have made some minor changes, but I didn't want to stray too far from a tried and true recipe the first time out of the gate. The loaf didn't rise much but it has a nice texture and the flavour is great.
Ingredients
1 1/4

C

ground almonds
1 1/4 C gluten-free flour (I used Bob's Red Mill Gluten-free all purpose flour)
1 1/2 tsp xanthan gum
3/4 C rolled oats (I ground 1/2 a cup of them up in my coffee grinder and left the rest whole)
2 heaping tsps baking powder
1/4 tsp baking soda
1/4 tsp sea salt

1 1

/4

C Rice Dream (almond milk or Silk would also work)


1

Tbsp

cider vinegar
Instructions
Preheat the oven to 350F.

Mix ground almonds, gluten-free flour, oats, baking powder, bicarbonate of soda and salt in a large bowl.

Add the milk and vinegar and mix into the dry ingredients thoroughly.

Transfer the batter into a 1 lb loaf tin lined with greased baker's parchment paper.

Bake for 40-45 minutes, until risen and an inserted skewer comes out clean.

Leave to cool on a wire rack completely before storing in the fridge.
---
---