Pappa's Healthy Oatmeal Porridge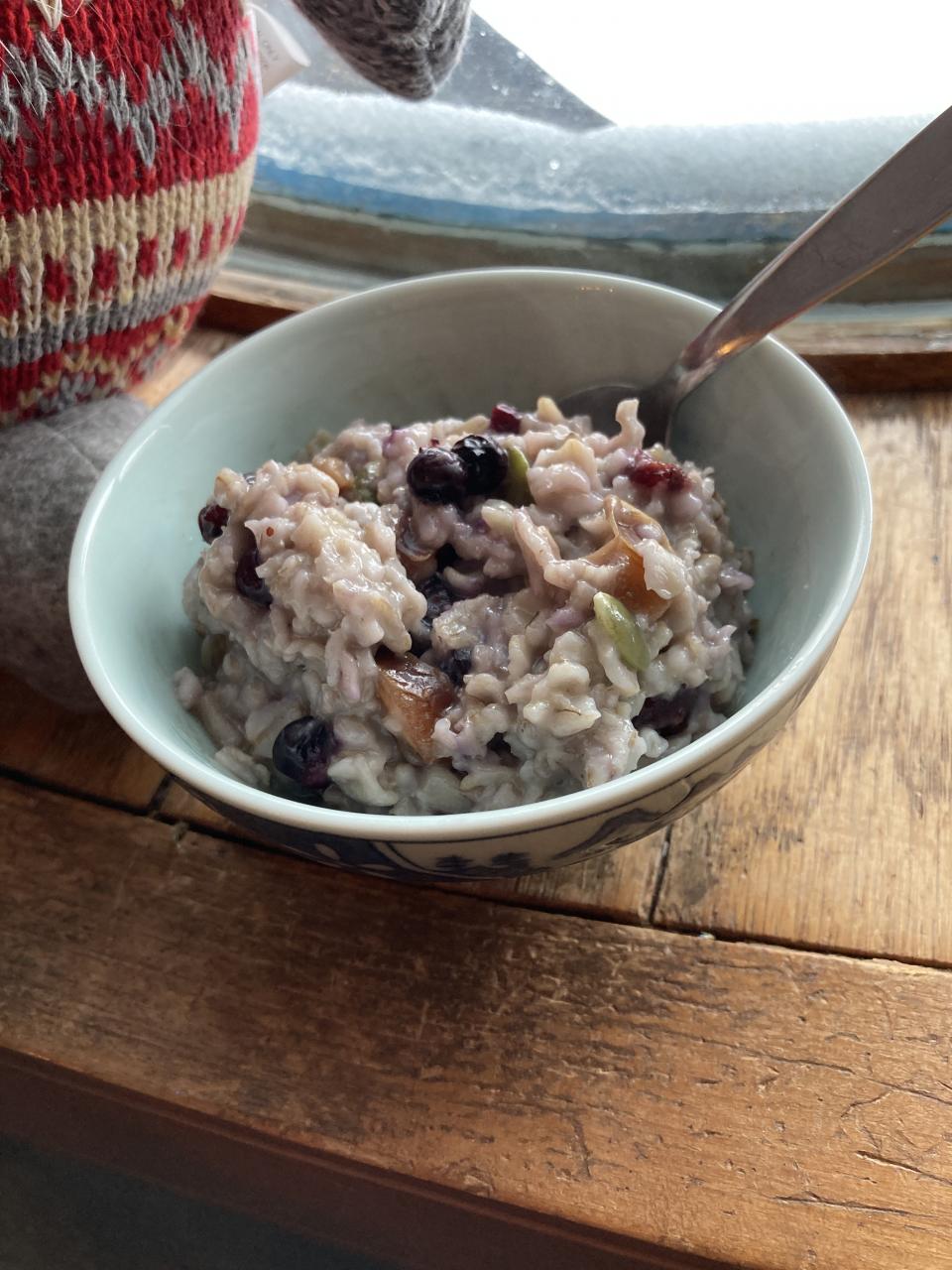 My Dad makes healthy (excellent) oatmeal porridge. For this recipe use 1 portion oats  to 2 portions of water.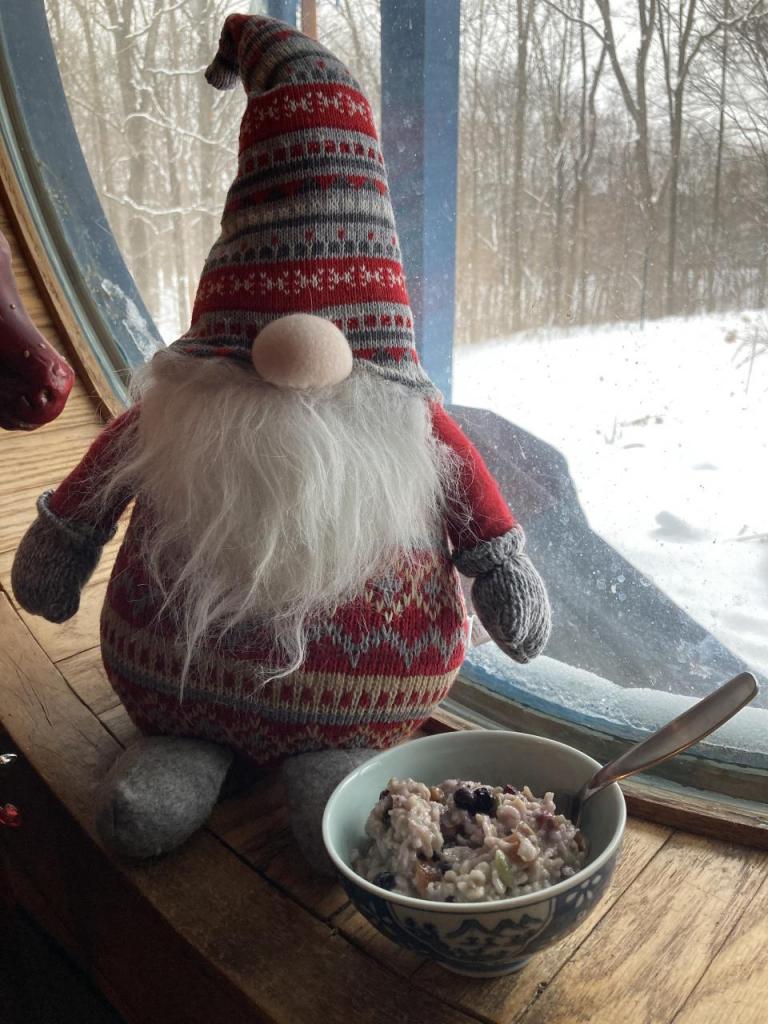 Ingredients
To make four portions:
2 cups large flake oats (or steel cut oats)
4 cups water
1 tsp salt in water
1 cup frozen blueberries
handful of dried apricots, chopped
handful of dried cranberries
handful of slivered almond
handful of dates, chopped
handful of raisins
half handful of pepitas
Method
Bring the salted water to a boil.
Add 1 Tbsp of oats and stir immediately so it doesn't boil over and then add the rest of the oats.
If using large flake rolled oats stirring constantly, takes about 5 minutes.
If using steel cut oats stir constantly until ready (25 minutes)…before adding anything.
Then add blueberries, and stir in the rest of the dried fruit, stir to combine, add 1 tsp of vanilla at the very end.
Serve on it's own or topped with maple syrup and a bit of table cream.
---
---