Sugar Cookies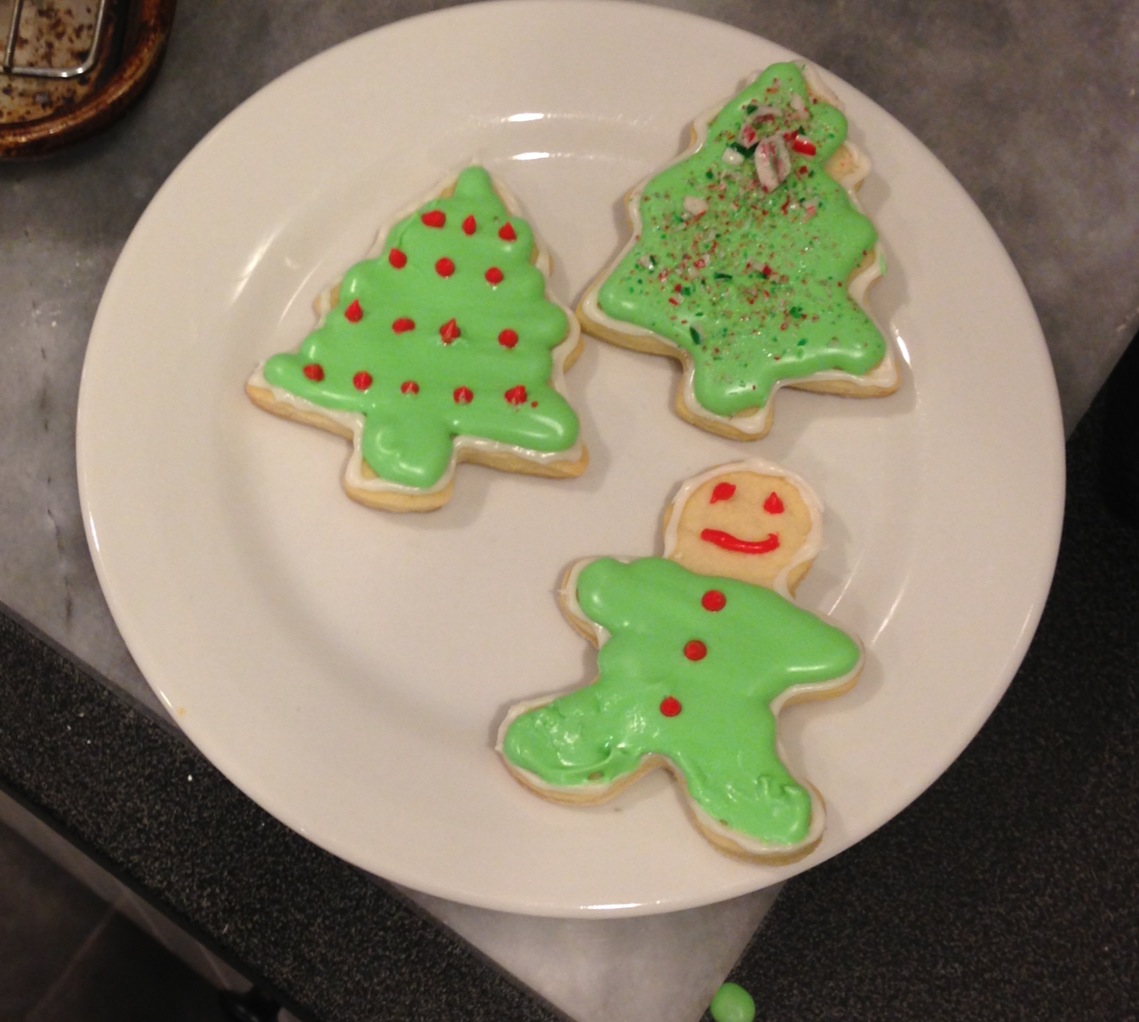 Sugar cookies are a favourite at our house and we've tried many recipes but the best one I've found is this one that came courtesy of a cookie exchange I did years ago with my "Mom + Tots" friends (they know who they are ;)). The cookie itself is not super sweet so it pairs beautifully with royal icing (which is basically straight sugar). These are pretty close to a shortbread but they are easy to roll (let the dough warm up a bit before you try or it'll crack)
Ingredients:
1 1/2 c. flour
1 1/2 tsp. baking powder
1/4 tsp. salt
1/2 c. butter (softened)
1/2 c. sugar
1 egg yolk, lightly beaten
3 Tbsp. milk
1/2 tsp vanilla
Stir flour, baking powder and salt together in a small bowl. Put softened butter into a Kitchen Aid mixer (you can do this by hand but I'm lazy). With the paddle attachment beat the butter until light and fluffy. Add the sugar gradually then add the egg yolks and vanilla. Mix well.  Add dry ingredients alternately with milk.
Preheat oven to 375 degrees.
Divide the dough into two discs and wrap in plastic wrap. Chill well (at least 1 hour). On a lightly floured surface roll out on disk of dough to 1/4″ and cut out your cookies.
Line baking sheets with parchment paper and place cookies at least 1/2″ apart (they rise a bit).  Bake for 8-10 minute (edges should just be starting to brown).
Cool thoroughly on shire racks and enjoy plain or iced with royal icing.
Royal Icing:
Use your favourite royal icing recipe to decorate or try one of these:
Royal Icing I (uses egg whites) or Royal Icing II (shiny) but substitute lemon juice for almond extract (unless you like almond extract…I don't).
---
---