Vegan Gluten-free Peanut Butter Cookies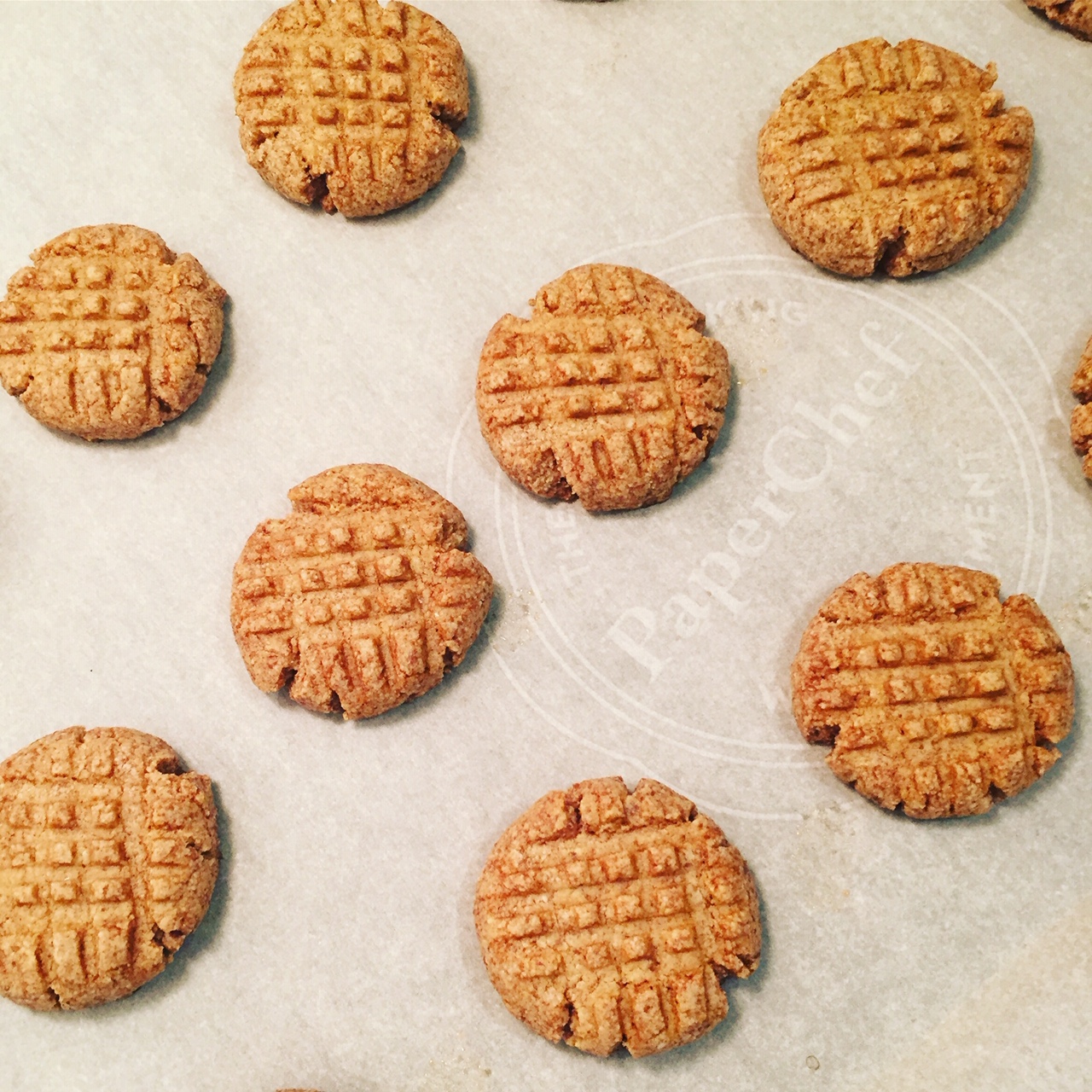 This recipe is adapted from Sweet as Honey's Low Carb Peanut Butter Cookies (Merci Carine!). I used coconut sugar instead of eryhritol (I have no idea what that is but the name is super unappealing) and I added 1/2 tsp of almond extract because I find it brings out the peanut flavour. You need to double cool these (on the baking sheet and then again on a rack) before eating them to allow them to crisp up. These are just amazing. They have a deep peanut flavour and I warn you now, they are addictive.
Ingredients
1/2

cup

natural

peanut butter




1

Tbsp

extra virgin coconut oil,

melted and cooled


1/3

cup coconut sugar

1

cup

almond flour

, I used Bob's Red Mill


3/4

tsp

baking soda

1/2

tsp

vanilla extract

1/2 tsp almond extract

1/8

tsp

salt

(skip it if your peanut butter is already salted, mine wasn't)

Method
Preheat oven to 350F (180C)
Line a baking sheet with baker's parchment.
Mix all the ingredients in a large mixing bowl until a dough forms.
Roll the dough into 1″ balls and place on baking sheet, they won't spread much so you can put them fairly close together.
Using a fork dipped in water, press down gently, dip and press again cross hatch your cookies.
Bake 10 minutes or until sides are golden.
Remove the tray from the oven and let the cookies cool for at least 10 minutes on the baking sheet.
Move the cookies gently to a cooling rack to finish cooling (they well be very soft but they will crisp up as they cool).
Store in a glass or metal cookie tin.
Makes about 12-15 cookies.
---
---