Apricot Cranberry Energy Bars – No Bake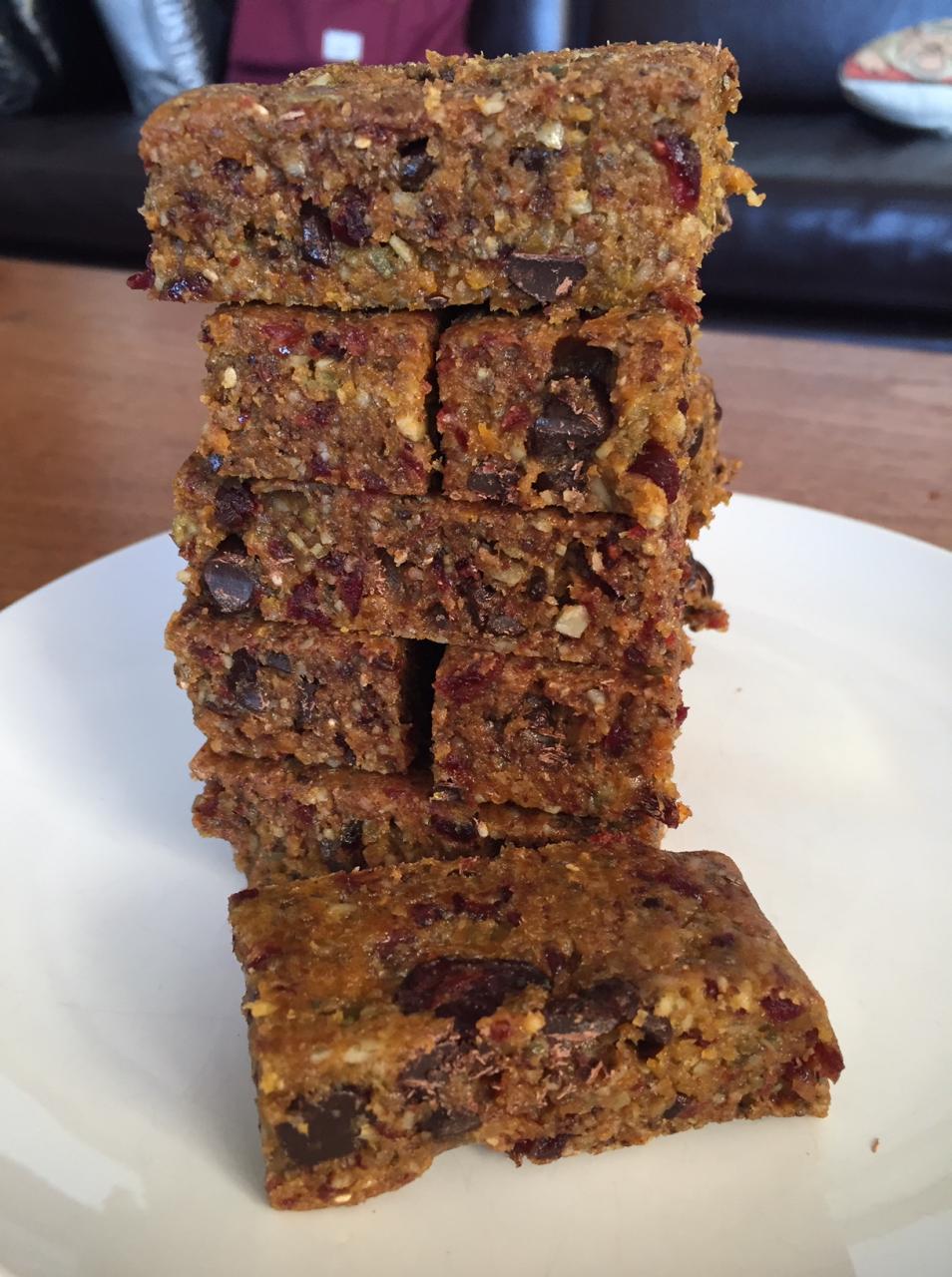 These Apricot Cranberry Energy Bars are inspired by the Apricot Chia Bars on Cupcakes and Kale Chips. I used sayer dates and added cranberries instead of the white chocolate (not a fan, it's NOT chocolate!)
Ingredients
1 cup pitted sayer dates, soaked in very hot water for 5 minutes to plump them up
1 cup dried apricots
2 Tablespoons chia seeds
¼ teaspoon cinnamon
1 cup raw pumpkin seeds/pepitas
1/2  cup dried cranberries
1/2 – 1 cup of chocolate chips (optional)
Method
Line a 8×8 square pan with baker's parchment.
Dump the dates, apricots, chia seeds and cinnamon in a food processor, and process until smooth. Break up the paste with a spatula, add pepitas, pulse until there are small chunks of pepitas.
Break up the mixture again, add the cranberries, pulse a few times to chop and distribute the cranberries.
Add the chocolate chips and pulse a couple times to chop and distribute.
Press the mixture into your prepared pan. The mixture is very sticky so it helps to use another sheet of parchment paper.
Refrigerate for at least 45 minutes, slice into bars.
Store in an airtight container in the fridge. Freeze half.
---
---