Raspberry Chia Jam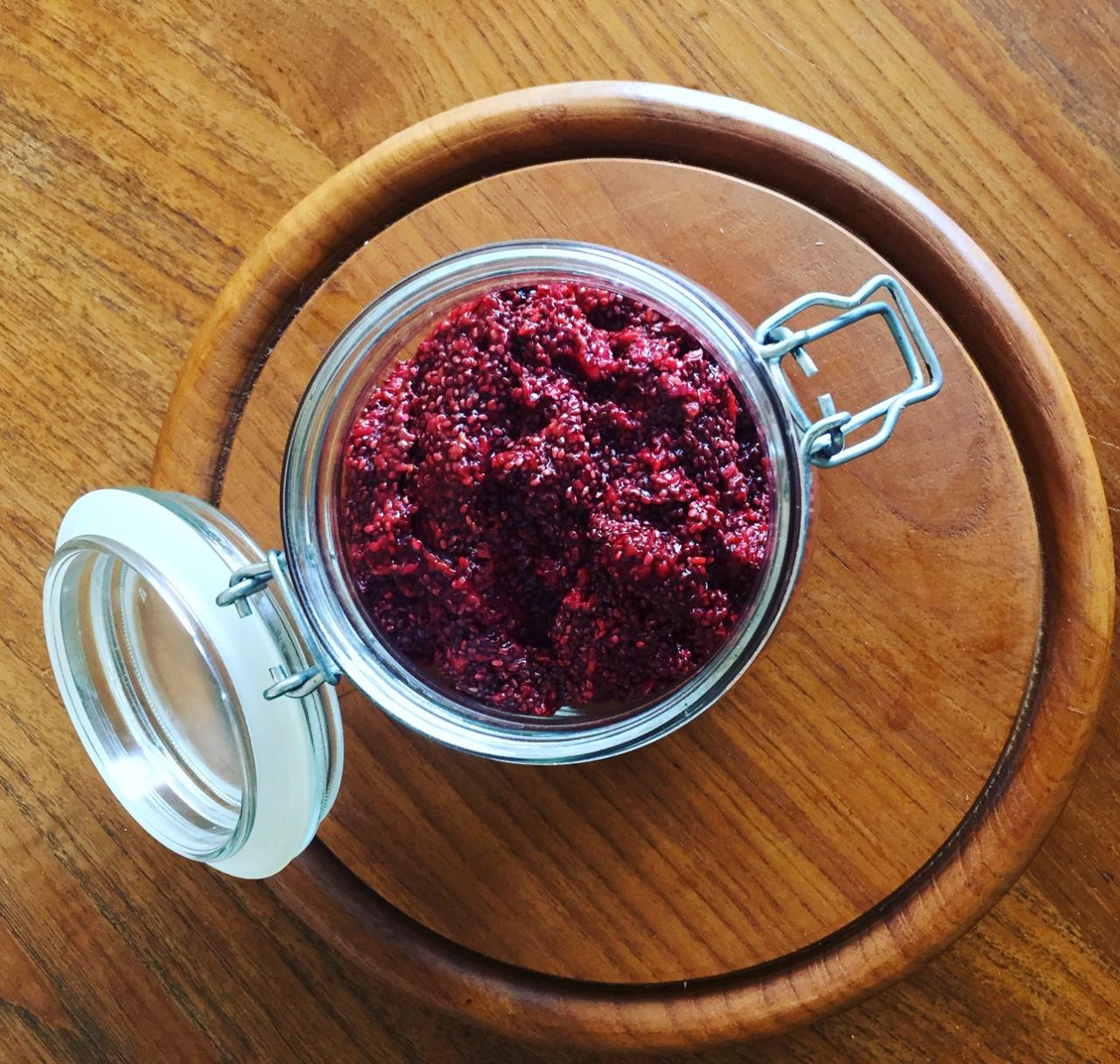 I started out to make the Raspberry Crumble Bars from Sweet as Honey (thanks Carine!). I didn't get further than making the raspberry chia jam because WOW was it good, and I ended up eating half of it (whoops). I still plan to make the bars which I'm sure are fantastic. Did I mention this "jam" takes about 5 minutes to make? No? My bad. This would be great rolled into crepes. Of course, I had no problem eating it by the spoonful because, unlike regular jam, it tastes more like raspberry than sugar.
Ingredients
1 400 g bag of frozen raspberries
1/4 cup water
1/4 cup honey
1 tsp vanilla
2 Tbsp chia seeds
Method
Put everything except the chia seeds into a medium sized pot on medium heat.
Stir until raspberries dissolve and the jam starts to thicken (about 5 minutes once the pot comes up to heat).
Remove from heat and stir in chia seeds
That's it!
Makes about 1 cup of jam.
---
---