The Eatmore Copycat You're Going to Love to Hate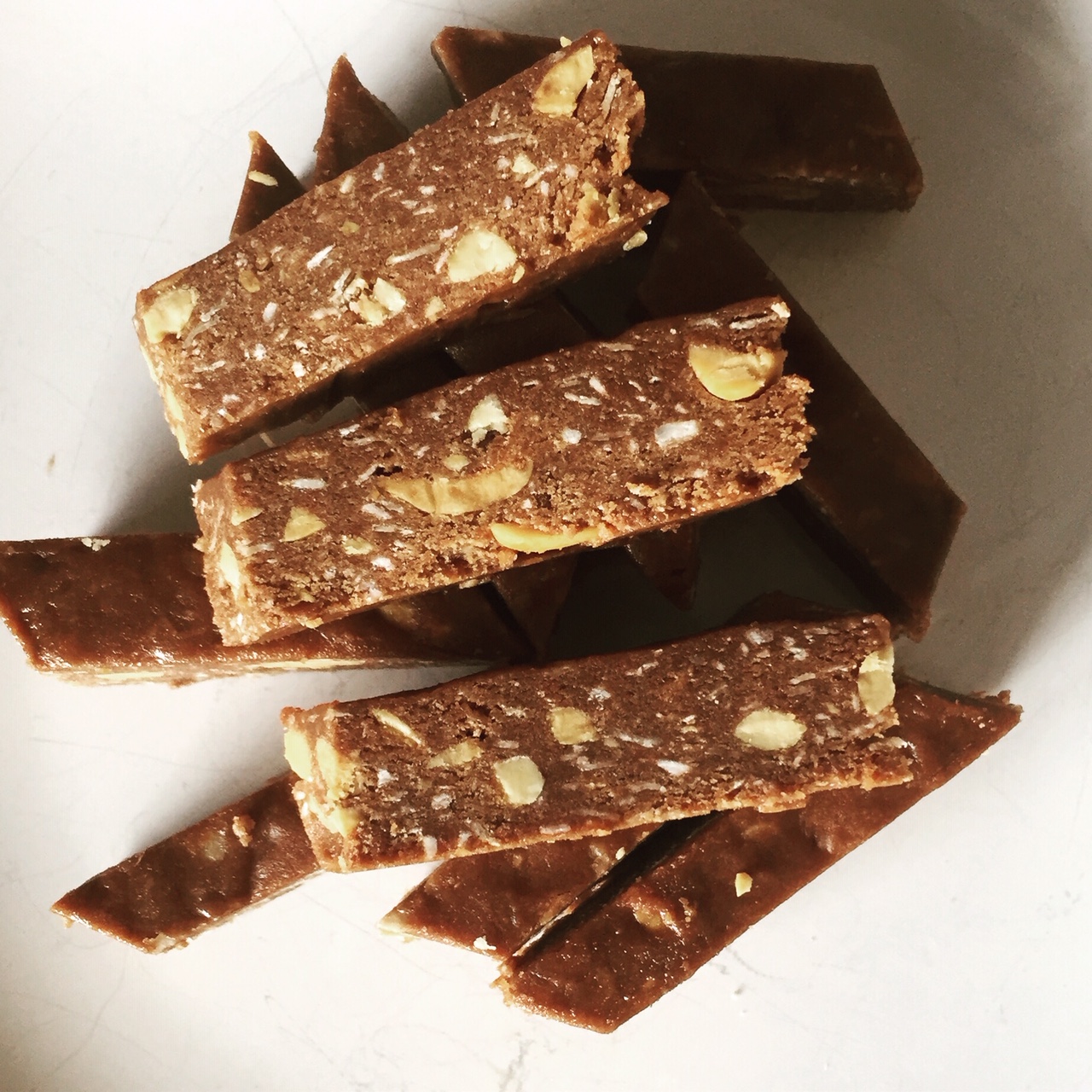 The Eatmore copy cat is probably a little healthier than the real deal. But, you still shouldn't eat a whole pan (at least in one sitting). I have a sweet tooth. Actually, that is a lie. I have a mouth full of sweet teeth. Most of the time I behave myself, but I have to say that the #pandemicpantry is getting to me and today I took note of the two massive jars of peanut butter just sitting there. I've also been playing with a coconut flour recipe for no-bake bars this week and discovered the other day that mixing chocolate chips in to the warm dough makes something pretty close to a Reece's Peanut Butter cup. Yah, those are gone now.
Ingredients
1 cup peanut butter (I used smooth)
1/3 cup honey
1 tsp vanilla
1/2 cup chocolate chips
1/4 cup rolled oats
1/2 cup unsweetened coconut
1/2 cup chopped roasted peanuts
6 Tbsp coconut flour (more more to get the right texture, but add only 1 additional Tbsp at a time because coconut flour absorbs liquid like crazy)
Method
Line an 8×8 inch pan with baker's parchment.
Melt the peanut butter and honey together in a small pot over medium heat.
Stir in the vanilla.
Turn off the heat and stir in the chocolate chips until they are melted.
Stir in the oats until well incorporated.
Stir in the coconut and peanuts.
Add the coconut flour 2 Tbsp at a time and mix well.
Place the mixture into the prepared pan and press flat.
Pop in the freezer for an hour before cutting into four and then into diagonal slices. You do not need a lot of this stuff…you're going to end up eating the whole pan anyway, so you might as well do it slowly.
Makes 48 diagonal 1/4″ slices…ok maybe the are a bit fatter than 1/4″ – it's not a deal breaker.
---
---