Auntie Leila's Ceasar Salad Dressing…All Hail the Queen of Finland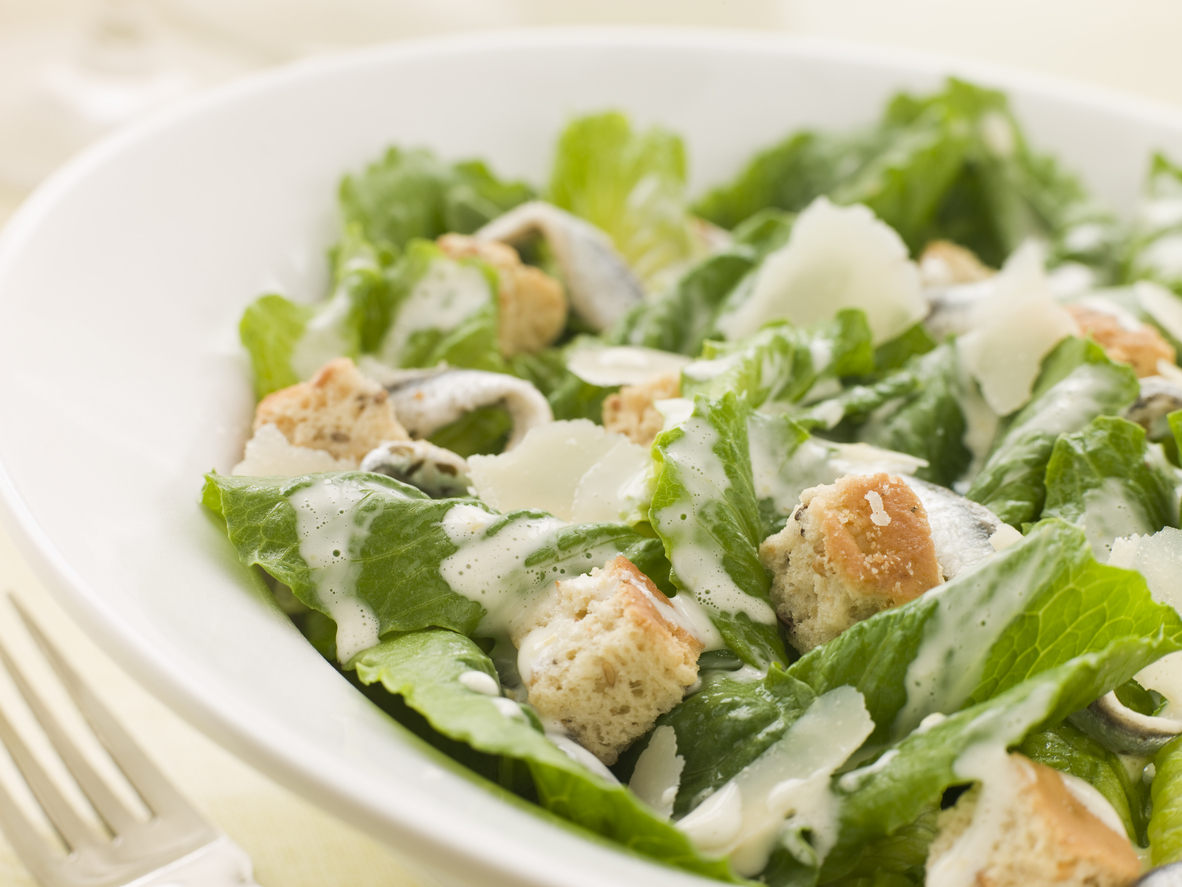 My Auntie Leila's nickname is the Queen of Finland. She always looks amazing, her home is spotless (it's either Finnish elves or she's got servants she's not telling us about) and she can cook like nobody's business.
This salad dressing is fit for a Queen (and her minions)…thank you for sharing Your Royal Highness – I luff you.
Ingredients
4 cloves garlic crushed (use a garlic press if you have one or mince the hell out of it)
1 egg
2/3 C vegetable oil
1/4 tsp ground sea salt
1/4 tsp ground white pepper
1/4 tsp dry mustard
1 Tbsp lemon juice
7 dashes Worchestershire sauce
2 Tbsp freshly grated parmesan cheese
1 head romaine, washed and torn into bite sized pieces.
Mix all the ingredients (except the romaine) in a blender. Toss with lettuce and serve with croutons.
---
---