Pappa's Pan-seared Scallops with Lemon and Caper Sauce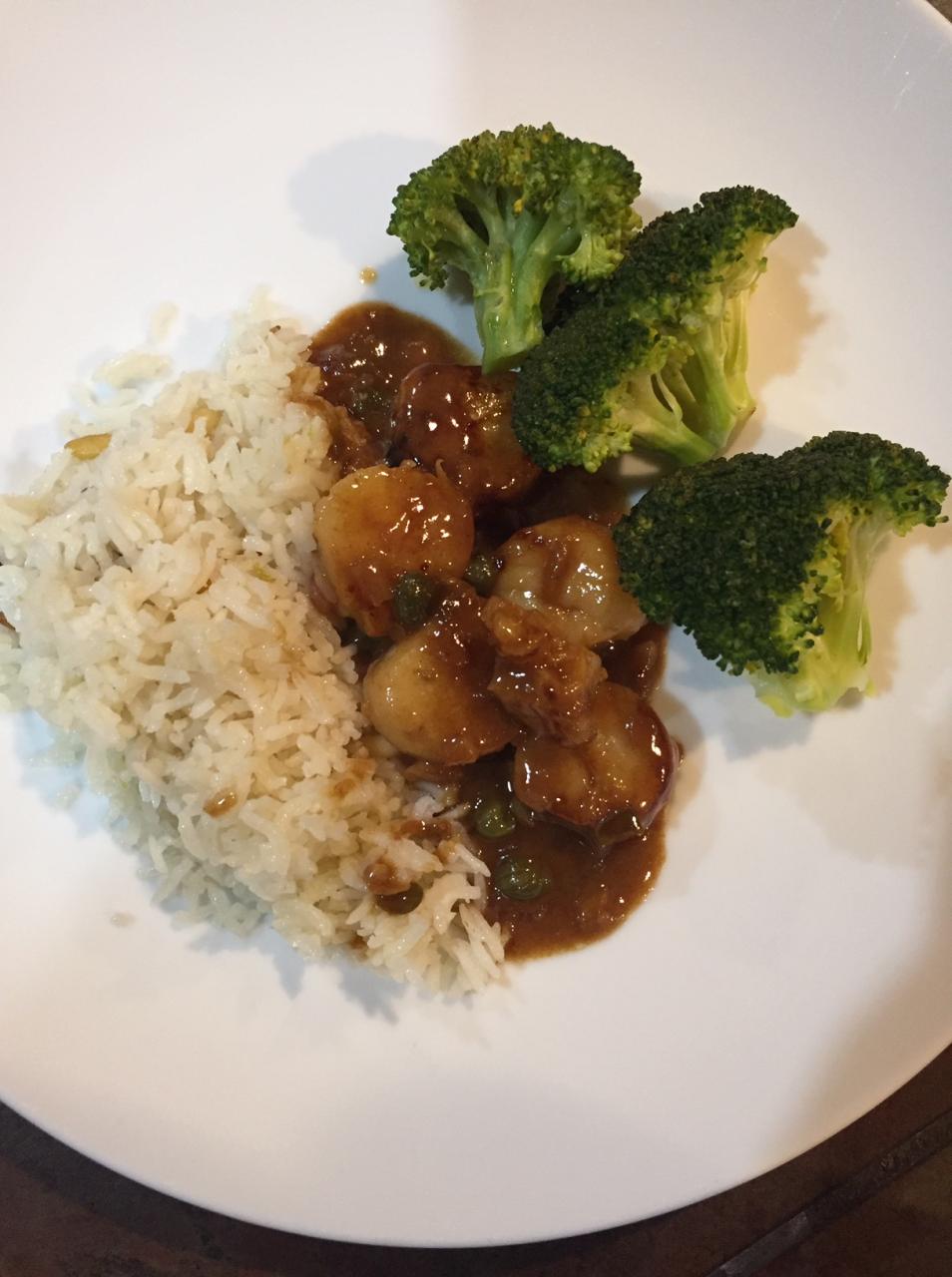 My Dad's family is originally from Nova Scotia and he's always loved scallops. On my first night home for Thanksgiving weekend he whipped up a batch of pan-seared scallops with a lemon and caper sauce from the Recipe Critic. So good and all done in one pan. Throw on some rice, steam some broccoli and you're done.
Ingredients
1/3 C kosher salt
1 cup hot water
4 C ice
1 lb large preferably fresh scallops (1 1/2″ wide, 14 to 16)
3 Tbsp olive oil
1 Tbsp unsalted butter
1 Tbsp garlic, minced
1/2 C white wine
1 C chicken broth
1 tsp lemon zest
2 Tbsp lemon juice
2 Tbsp capers, drained
1 Tbsp Dijon mustard
Pepper to taste
1 Tbsp fresh dill, chopped
1 tsp chives, chopped
Method
In a large bowl, dissolve salt in the hot water. Add ice to cool the brine. Add the scallops and let stand 10 minutes. Line cookie sheet with paper towel and set aside.
Drain scallops and rinse under cold water, arrange on single layer on the power towel-lined sheet pan. Place another layer of paper towel o top and pat dry to remove as much surface moisture as possible.
Let the scallops sit 10 minutes at room temperature before cooking.
In a large cast iron skilled, heat olive oil over medium high until oil ripples and just begins to smoke.
Sprinkle scallops lightly with sea salt, both sides.
Place scallops in the pan without crowding. Gently press scallops with a spatula so they make contact with the hot pan.
Sear scallps without moving them and let them cook until the bottoms are a rich golden brown (3-3 1/2 minutes).
Add butter to the pan, turn the scallops and cook the other side, using a spoon to baste them, tilt the pan to collect the butter.
When the scallops go opaque and are firm (1-2 minutes), turn off the heat and transfer them to a plate.
In the same pan, turn heat to medium. Add the garlic and cook until fragrant, don't brown.
Increase to medium-high and add the wine. Simmer for about 3 minutes until wine is reduced by about half.
Turn heat to high, add chicken stock, lemon zest, juice and capers to the pan. Cook 8-10 minutes until reduced to about half.
Turn off the heat and whisk in the mustard.
Return heat to medium, add the scallops and simmer about 2 minutes to warm.
Adjust seasonings with salt and pepper to taste
Serve 4 with rice, and veg (steamed broccoli and basmati with pine nuts in this case).
---
---