No Knead Bread in a Dutch Oven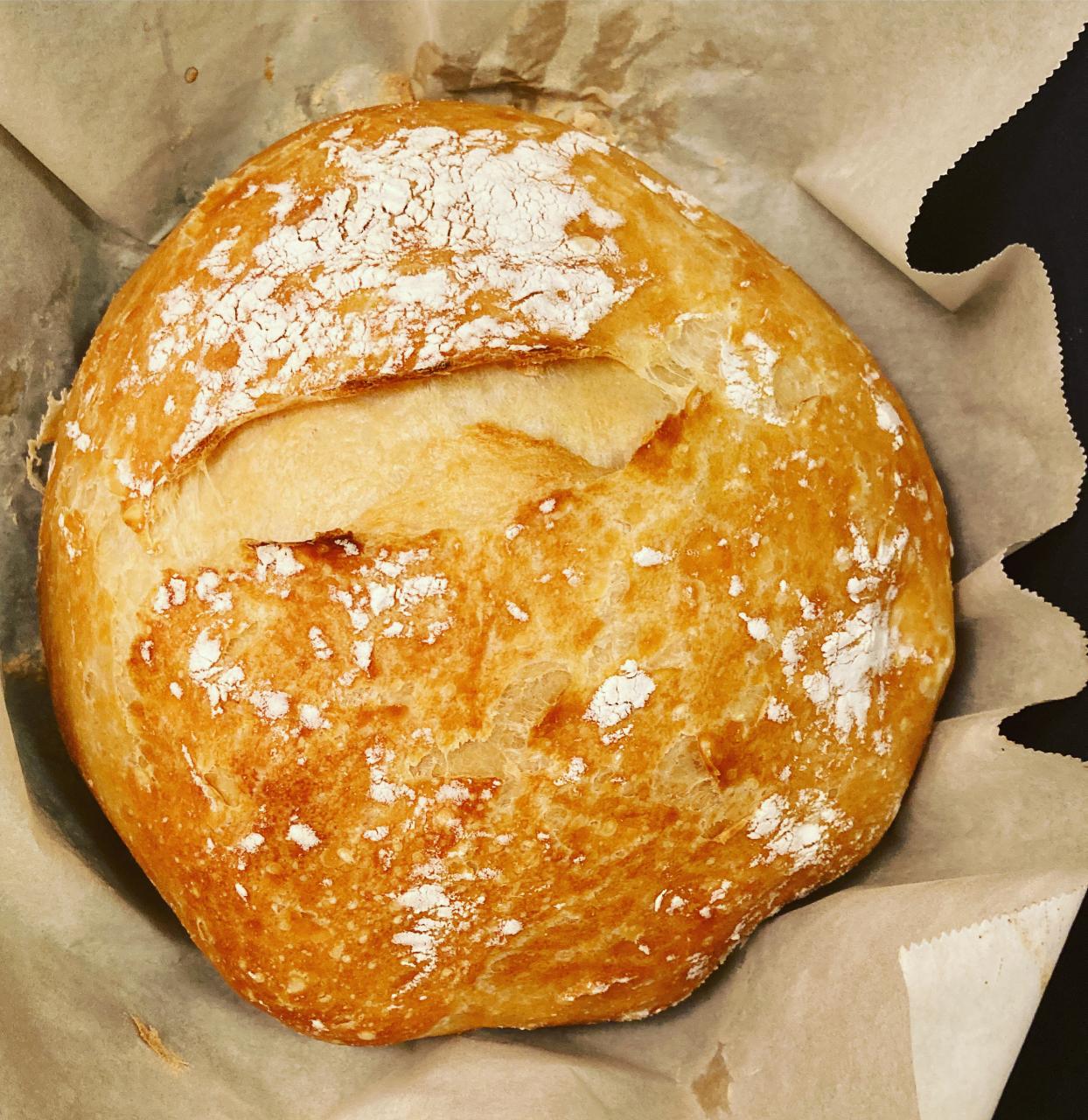 This has got to be the easiest bread there is to make and it's only 4 ingredients and very little mucking about. Stir them together, leave them in a covered bowl overnight and bake in the morning. I had to adapt the baking times from The BEST No Knead Bread Recipe from Gimme Some Oven because my cheapo parchment paper can't withstand heat of more than 425 F.
Ingredients
3 1/4 cups

(

425 grams

) all-purpose flour (or 400 grams flour and 25 grams oatmeal)

2 tsp sea salt

1/2 teaspoon

active dry yeast

1 1/2 cups

warm water
Method
Mix the ingredients in a large bowl. The dough will be shaggy. Cover and leave overnight (I just recycled a bread bag).
Lightly flour a piece of parchment paper and turn the dough out onto it.
Sprinkle the dough with a bit of flour if it's sticky to handle and pull up each side one at a time into the middle.
Turn the dough over so the seams are on the bottom and shape into a round loaf.
Sprinkle with flour and cover with plastic wrap while you heat up the dutch oven.
Heat a dutch oven in the oven with the lid on at 425F. Remove from oven (careful it will be very hot). Remove the lid, pick up the parchment paper with dough on it, and place it in the dutch oven.
Put the lid on and bake for 30 minute.
Remove the lid and bake for another 25 minutes.
Remove the bread from the oven and place on a rack to cool.
---
---