Gluten-free, Egg-free Buckwheat Bread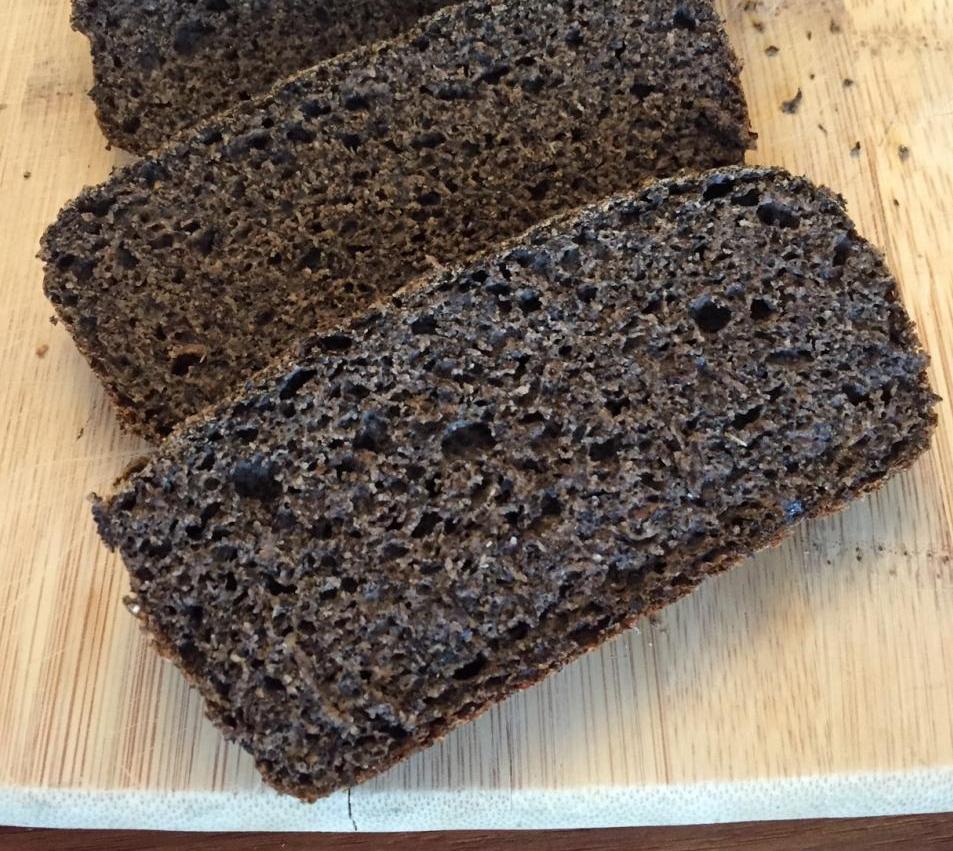 I had a craving for buckwheat pancakes (no idea why) so I ended up buying some buckwheat flour. Then I saw this Gluten-free Buckwheat Bread (Egg-Free) from Food by Mars. I looked like the Russian Rye bread I love, so I gave it a go. I used Bob's Red Mill Egg Replacer instead of chia seeds but maybe next time I'll give that a whirl. It's definitely along the lines of Russian Rye, but less dense. I will and be fantastic with good cheese.
Ingredients
2 Tbsp Bob's Red Mill Egg Replacer
4 Tbsp water
1 and 1/4 cups lukewarm water
2 tsp sugar or honey
2 tsp dried yeast
2 cups buckwheat flour
1 tsp sea salt
1 tsp cider vinegar
Method
Add yeast and sugar into the lukewarm water. Mix well and let sit for 10 minutes to let the yeast activate.
Make the egg replacer.
Add oil into the egg replacer and whisk. It will be gloppy (don't worry about it, it will come together later)
Put the flour and sea salt in a large bowl.
Add egg replacer-oil mixture into the bowl and give it stir. Don't bother trying to mix it up completely.
Mix in the vinegar and yeast mix.
Add more water if your batter is too thick.
Line an 8″ loaf pan with baker's parchment.
Pour or spoon the batter into the loaf pan evenly and cover lightly with a large food storage bag or any bag.
But the batter in a cold oven (oven is turned off), and let it rise for 90 minutes.
Once it's risen and doubled in size or so, remove it from the oven.
Preheat the oven to 430F degrees.
Bake for approx. 25-30 minutes until there is a firm crust exterior.
Remove and let cool before slicing.
---
---