Crispy Oven "Fried" Chicken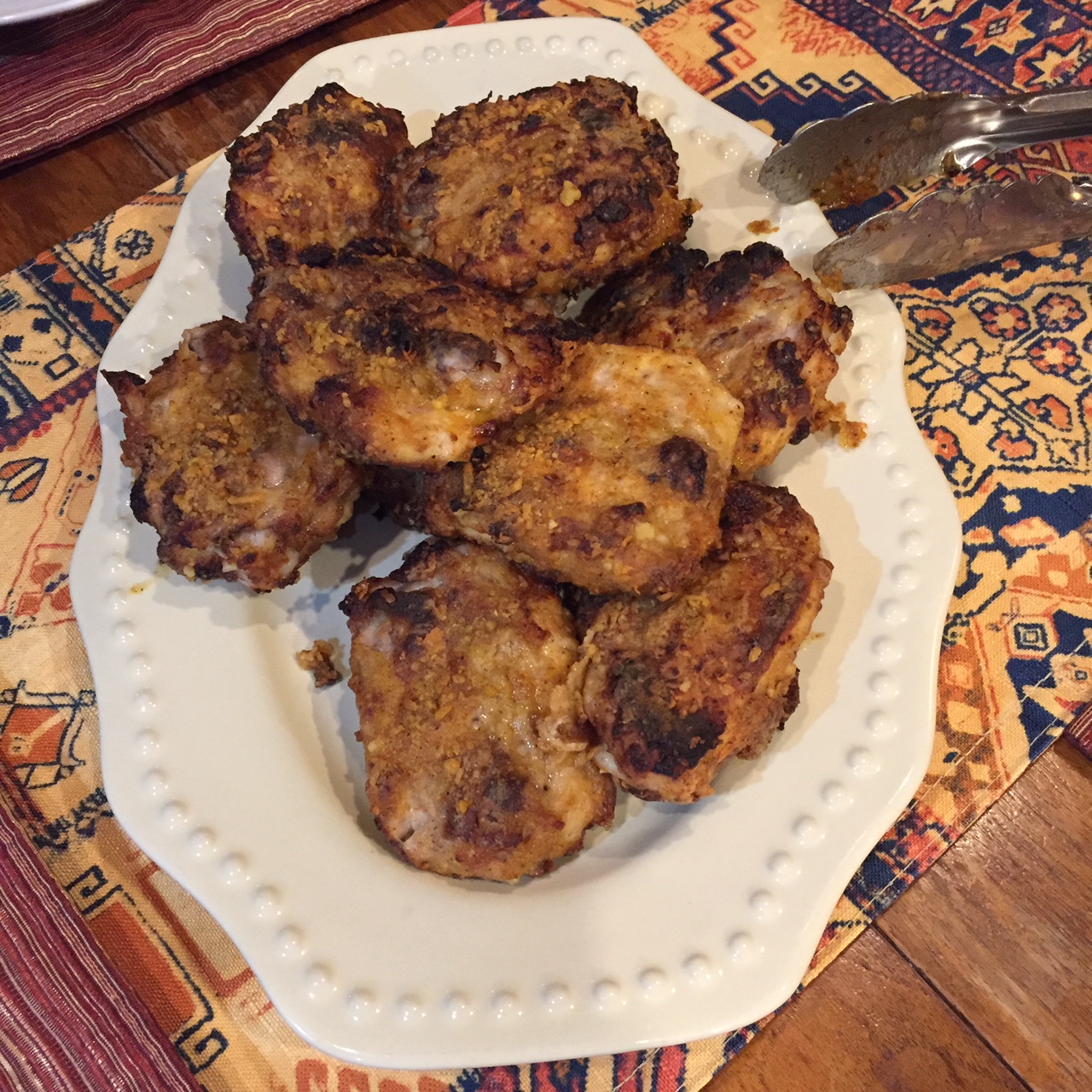 Quick and easy oven baked chicken recipe that is delicious and filling without the deep fryer. You can add whatever spices you prefer. These were the ones my Mom used.
Ingredients
2 egg whites
fresh ground pepper
2 Tbsp honey (or maple syrup)
1 tsp salt
2/3 cup flour
1/3  to 1/2 cup grated parmesan
1 tsp garam masala
1 tsp berbere
4 whole chicken legs split into drumsticks and thighs, skin removed
3 Tbsp olive oil
Method
In a shallow bowl or pie plate, stir together egg whites, pepper, honey and 1/4 tsp salt.
In a separate bowl or plate, stir together flour, Parmesan, garam masala and berbere, and remaining 3/4 tsp salt.
Preheat oven to 400 F.
Dip chicken pieces first in egg-white mixture, then in flour mixture, coating chicken well.
Place chicken on greased jelly-roll pan.
Drizzle olive oil over chicken and bake 35 to 40 minutes, carefully turning chicken over midway, or until cooked through.
Serves 4
---
---