Roast Harissa Chicken in the Slow Cooker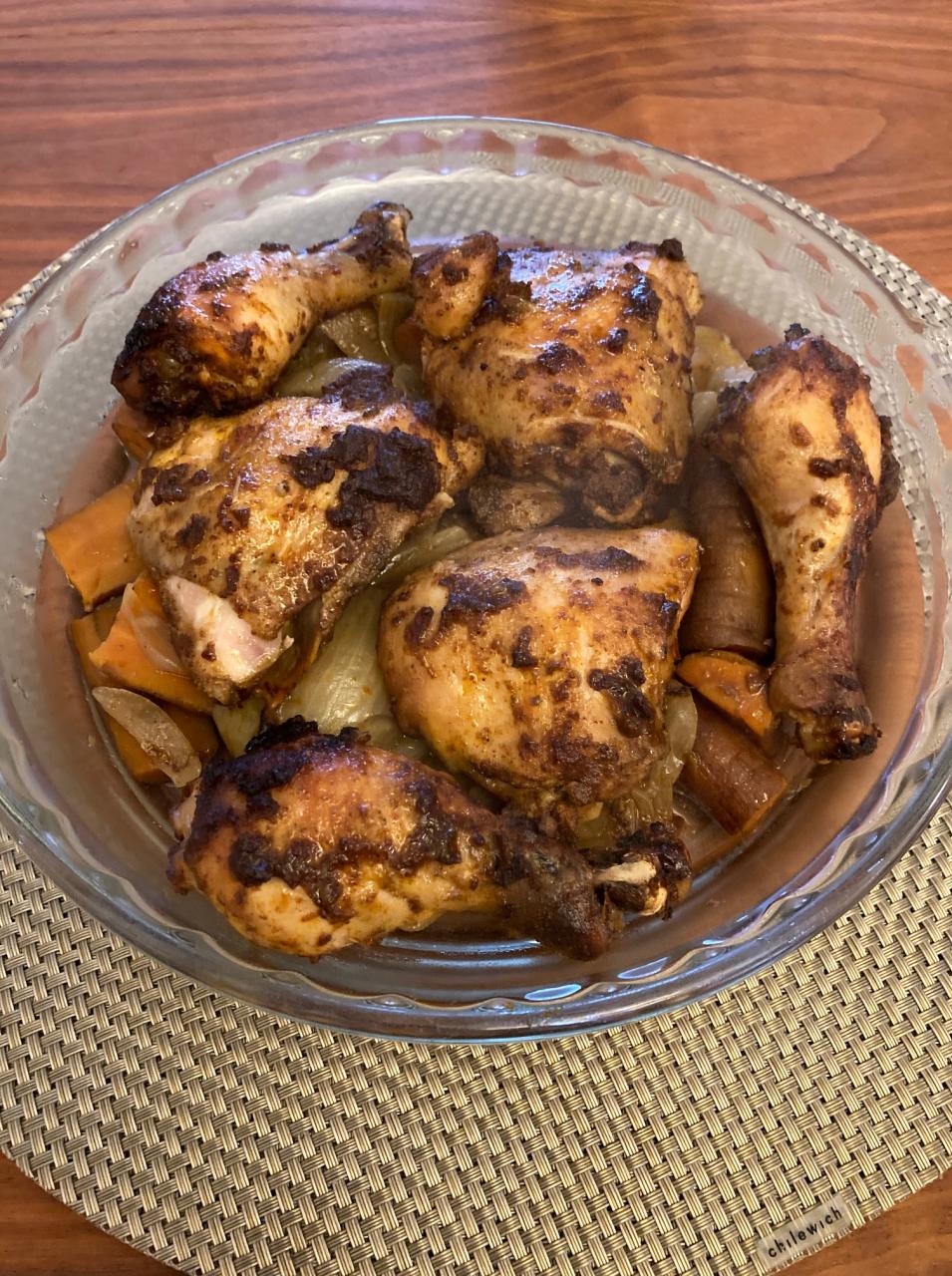 Birds and Beets is a cafe in Gastown (Vancouver, BC) that makes one of the best roast chicken sandwiches I have ever had. The chicken is roasted with Harissa so I thought I'd see what I could reproduce at home. And, because I'm lazy and the weather is starting to turn colder, I thought I'd get out the slow cooker. This recipe is my take on Slow Cooker Harissa Chicken from the Chunky Chef (I'm not being insulting to Amanda (hi and thanks Amanda)…that's the name of her website).
Ingredients
4 chicken legs cut into thighs and drum sticks (bone in, skin on)
2 medium yellow onion, quartered
6 large carrots, washed and cut in 2-3″ pieces they are your rack
3 Tbsp Harissa paste
1 Tbsp olive oil
1 tsp ground cumin
1 tsp garlic powder
1 tsp white pepper
1 tsp sea salt
1 tsp smoked paprika
Method
Place the carrots and onions in the slow cooker and turn to low.
Mix the paste and spices together and rub onto chicken pieces.
Put chicken on top of the veg in the slow cooker.
Bang the lid on and cook on low for 6-8 hours (check at 6).
Remove chicken and veg and simmer any pan juices down into a sauce.
Serve with brown basmati rice and a salad (if you feel like making one).
Serve 2
Note: This was very good but next time I think I'll try roasting it in the oven instead.
---
---