Apple Butter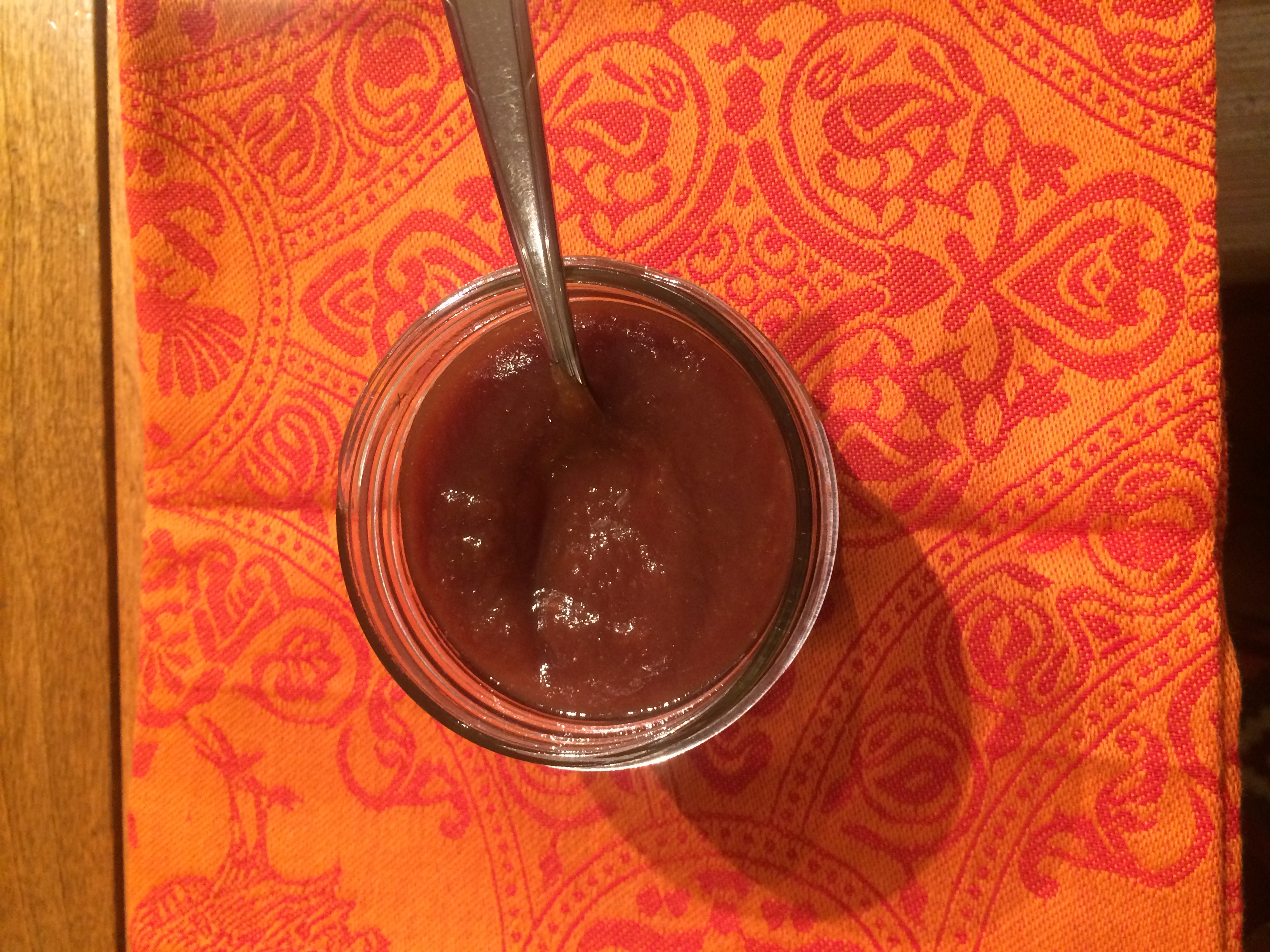 I always liked apple butter as a kid but we didn't buy it very often. Had we only known a crock pot (aka slow cooker) could make the stuff without much fuss then we would have made much better use of the apple trees on the family farm. I tried to make an apple pie out of them once…took me two hours just to find enough non-wormy apples to make enough filling. This recipe from Margo59 on Food.com (Thank you Margo!) is really, really, really good.
I used an apple combination of Granny Smith, Golden Delicious, Ambrosia and Gala (3 each did the trick – about 10 cups) and cut the sugar to 3 cups. Now that I've made this once I would cut the sugar to 2 cups.  Like a couple of the commenters I didn't bother to peel the apples…I just washed and cored them. To speed up chopping I used my ancient Cuisinart using one of the slicing disks.
After cooking it down I let it cool and then pureed it in the Cuisinart. I had to do it batches but it came out fine.
Note: A little bit of clove goes a loooong way in this recipe. If you are like me and tend to up the spice quantities, I wouldn't until you've made one batch to see how it tastes. In this case 1/4 tsp was about right.
It's great on toast (especially cinnamon raisin bread toast) and I had a dollop with chicken curry last night and it nicely balanced out the heat like a chutney. It's also very good on crepes.
---
---