Vegan-ish, Gluten-free Lemon Poppy Seed Muffins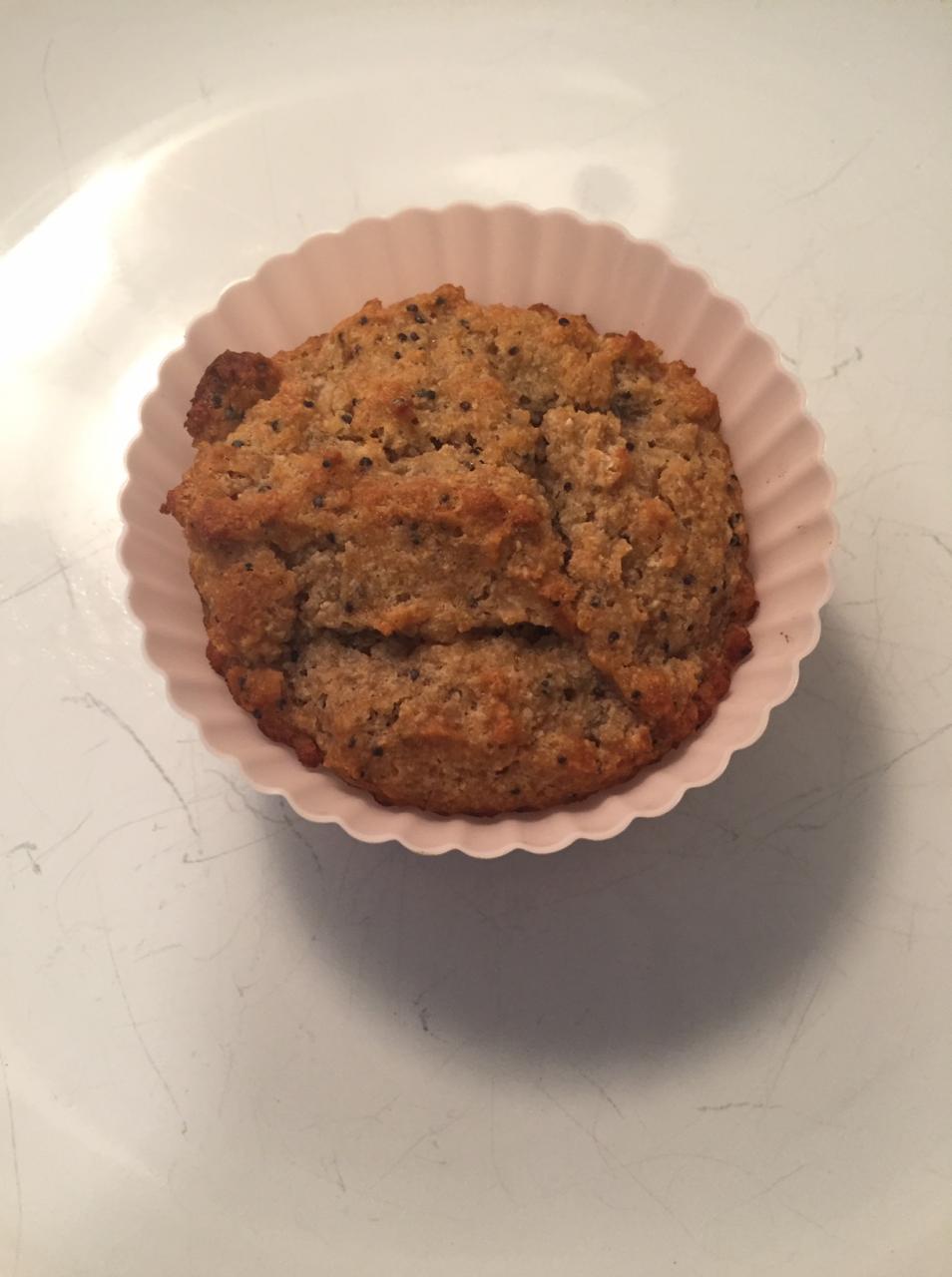 These lemon poppy seed muffins are the product of a bag of organic lemons that needed to be used, and a desire to experiment with some more gluten-free baking. The base for this recipe comes from The Minimalist Baker's Vegan Lemon Poppy Seed Muffins, but since I'm not vegan (and I like sugar) I used regular ol' white death (aka refined sugar) and honey. But, I did skip the glaze so I think that evens things out, sort of.
Ingredients
2

 

flax eggs (I used 2 Tbsp golden flax seed ground to a powder using a coffee grinder whisked with 6 Tbsp of water). If you aren't vegan, go ahead and use 2 regular eggs.

1

cup

unsweetened applesauce (the base recipe called for 3/4 cup BUT I wasn't paying attention and used my 1/3 cup measuring cup so…my recipe has 1 cup – living dangerously ahahaha)

zest of two lemons

1/3

cup

lemon juice

1

tsp

vanilla

1/4

cup

melted coconut oil (and cooled)

1/4

cup

almond milk (I used Almond Breeze)

1/4

cup

honey

1/3

cup

white sugar

1/2

tsp

salt

1 1/2

tsp

baking soda

1 heaping

Tbsp

poppy seeds

1

cup

gluten free flour blend (I used Compliments which is the Safeway house-brand…it was a cheaper than Bob's Red Mill which is my normal go to for gluten-free baking. We'll just have to see if it works out.)

1/2 cup coconut flour*
*The original recipe called for 1/2 cup gluten free oats and 1/2 cup almont meal. I didn't have almond meal and I couldn't remember if my oats were gluten-free so I used 1/2 cup of coconut flour instead.
Method
Preheat oven to 350 degrees F and line or grease a muffin tin (I used my handy dandy IKEA silicon liners which are working out like a charm).
In a large mixing bowl whisk up your flax eggs.
Zest and juice the lemons.
Add applesauce, lemon zest and juice, coconut oil, almond milk, sugar, honey, baking soda, salt and whisk. It does get foamy because of the baking soda and lemon juice combination but don't worry you won't have a volcano on your hands.
Sprinkle the gluten-free flour, coconut flour and poppy seeds over top and fold the dry ingredients into the wet ingredients until just combined. Try not to over mix.
Divide batter evenly between muffin tins (should be enough for between 11-12 as original recipe is written (adjust if altering batch size).
Bake for 30-45 minutes or until they pass the toothpick test. Don't be surprised if they take longer.
Let cool for at least 5 minutes in the pan and then cool completely on a rack.
I can see using these as a kind of lemony bread pudding base with vanilla gelato…hmmmm.
Also, next time I make these I'm going to leave out the honey. They were plenty sweet with just the sugar and applesauce.
---
---