Pumpkin Buckwheat Muffins – Vegan and Gluten-free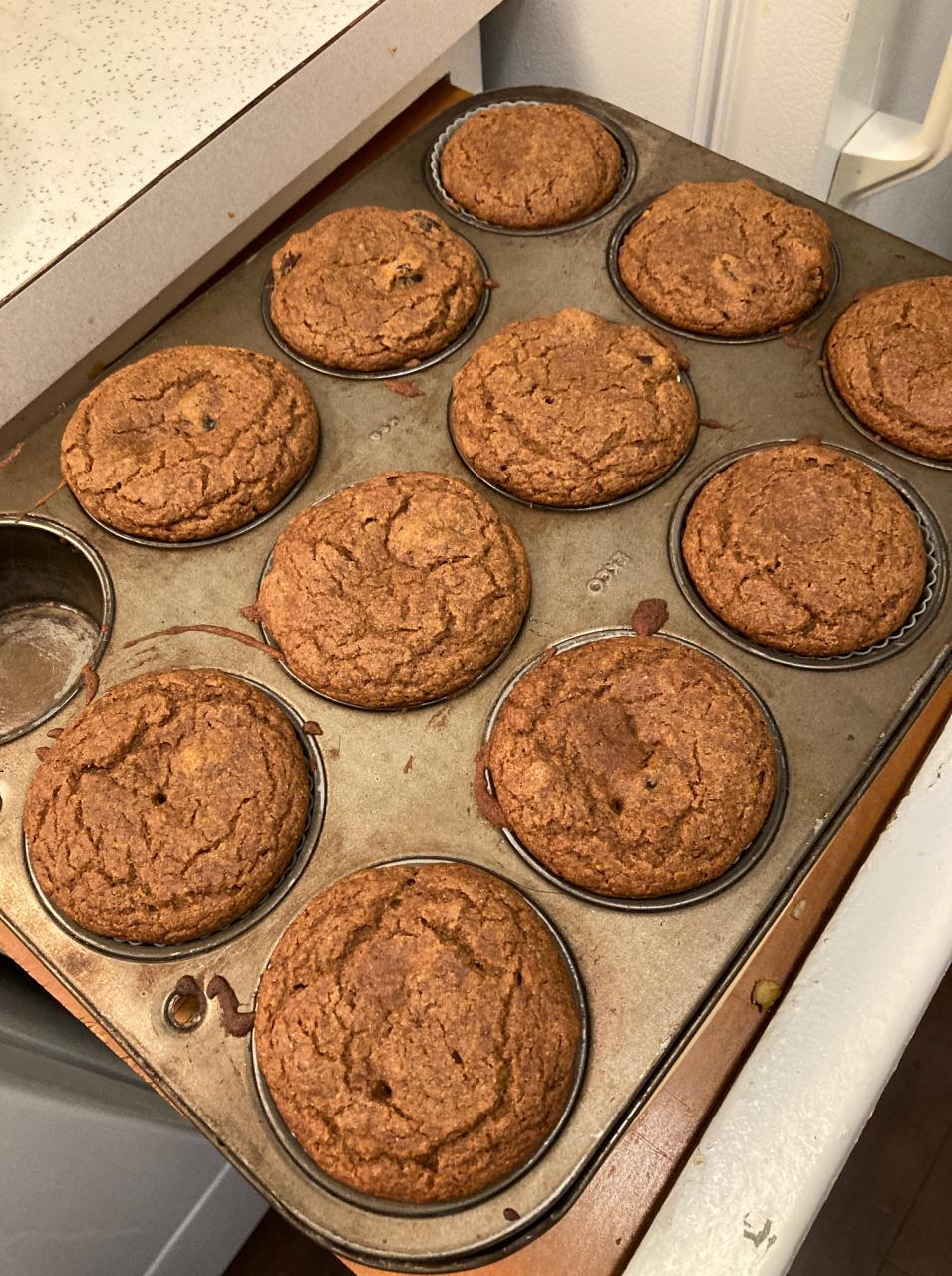 Pumpkin and buckwheat muffins are gluten-free and vegan. They are also a great way to use up canned pumpkin from other recipes like Pumpkin Chai Muffins.
Ingredients
1 3/4 cup buckwheat flour
1 1/2 tsp baking soda
1 1/2 tsp ground cinnamon
1/2 tsp ground ginger
1/4 tsp ground cloves
1/4 tsp nutmeg
1/2 tsp salt
1 cup raisins
1/2 can pumpkin puree diluted with orange juice to make 3/4 cup
1 cup coconut sugar
1/2 cup apple sauce
1/2 cup vegetable or coconut oil
2 tsp vanilla extract
Method
Preheat the oven to 350 degrees F.
Line muffin tins with muffin cups.​
In a large bowl whisk together flour, baking soda, spices, and salt. Stir in the raisins.
In a medium bowl whisk pumpkin, orange juice and coconut sugar together. Add apple sauce, oil, and vanilla and stir until smooth.
Make a well in the dry ingredients and pour in the wet ingredients. Fold until combined,  being careful not to over-mix.
Divide evenly among the muffin cups.
Bake for 20-25 minutes or until a terster inserted in the middle comes out clean.
Remove from oven and allow muffins to cool for 10 minutes before transferring to a wire cooling rack to cool completely.
---
---