Moroccan Lamb Sausage and Fennel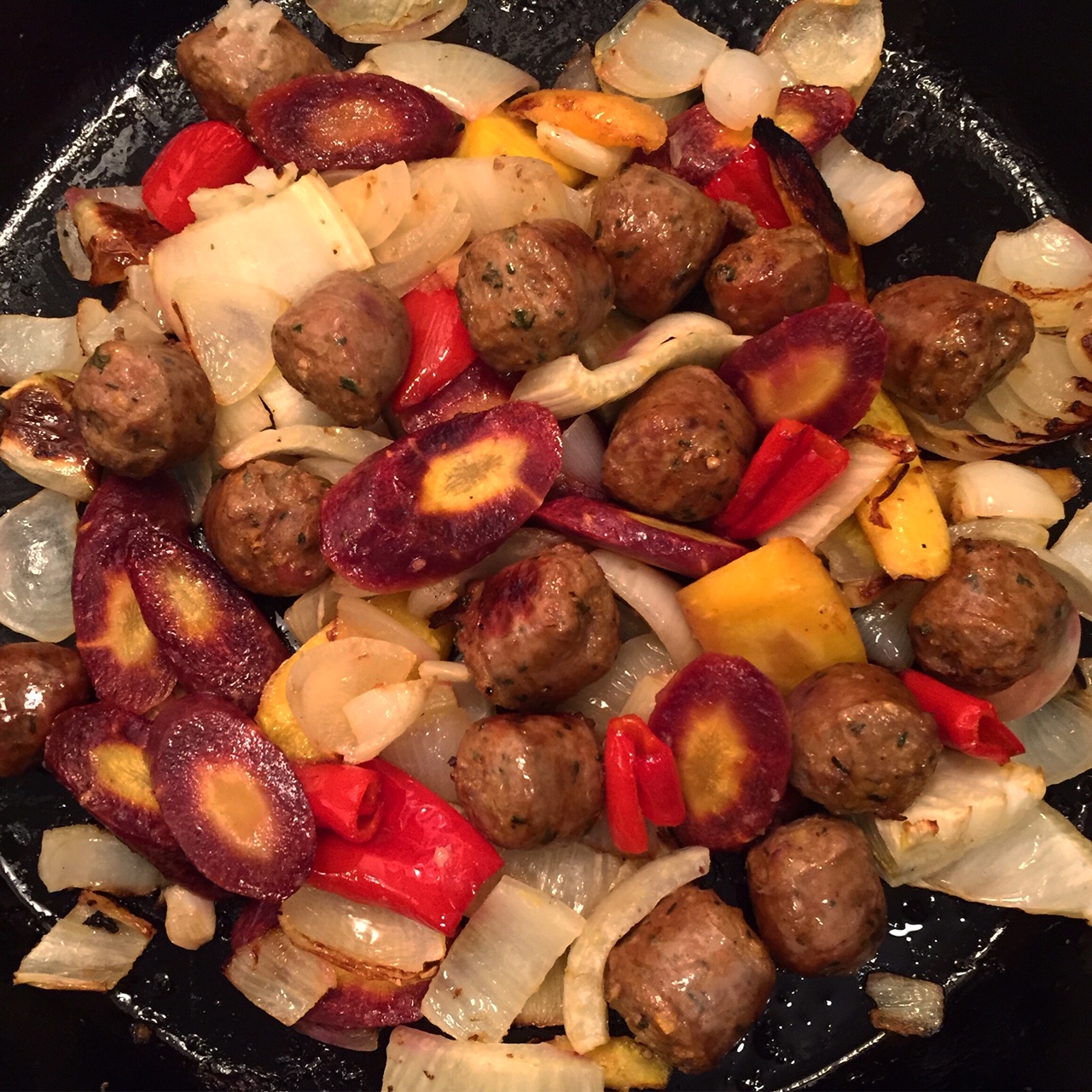 Moroccan lamb sausage (courtesy of Market Meats) and fennel are the stars of this easy peasy sheet pan dinner. Chop up some onions, carrots and squash some garlic and boom, yum. You can make this with any vegetables you have on hand; just make sure they are chopped roughly the same size so they cook evenly.
Ingredients
2 Moroccan lamb sausages, cut in 1″ chunks
1 half bulb fennel, rough chopped
2 small onions, rough chopped
2 large carrots cut in 1/4″ rounds or on the diagonal
2 red peppers, rough chopped
4 cloves garlic, peeled and smashed
1 Tbsp olive oil
Zest of one lemon
1-2 Tbsp fresh lemon juice
Salt and pepper, to taste
Method
Preheat oven to 400 degrees F.
Toss the sausage and veg in a sheet pan or oven proof pan.
Put the olive oil, lemon juice and zest in a jar, give it a shake and pour over the pan ingredients.
Give it a good toss and season with salt and pepper.
Bake for 20 minutes, flip and bake another 20 minutes.
Serve with rice, quinoa, faro or grain of your choice.
---
---