Zucchini Hummus (yes you read right…Zucchini)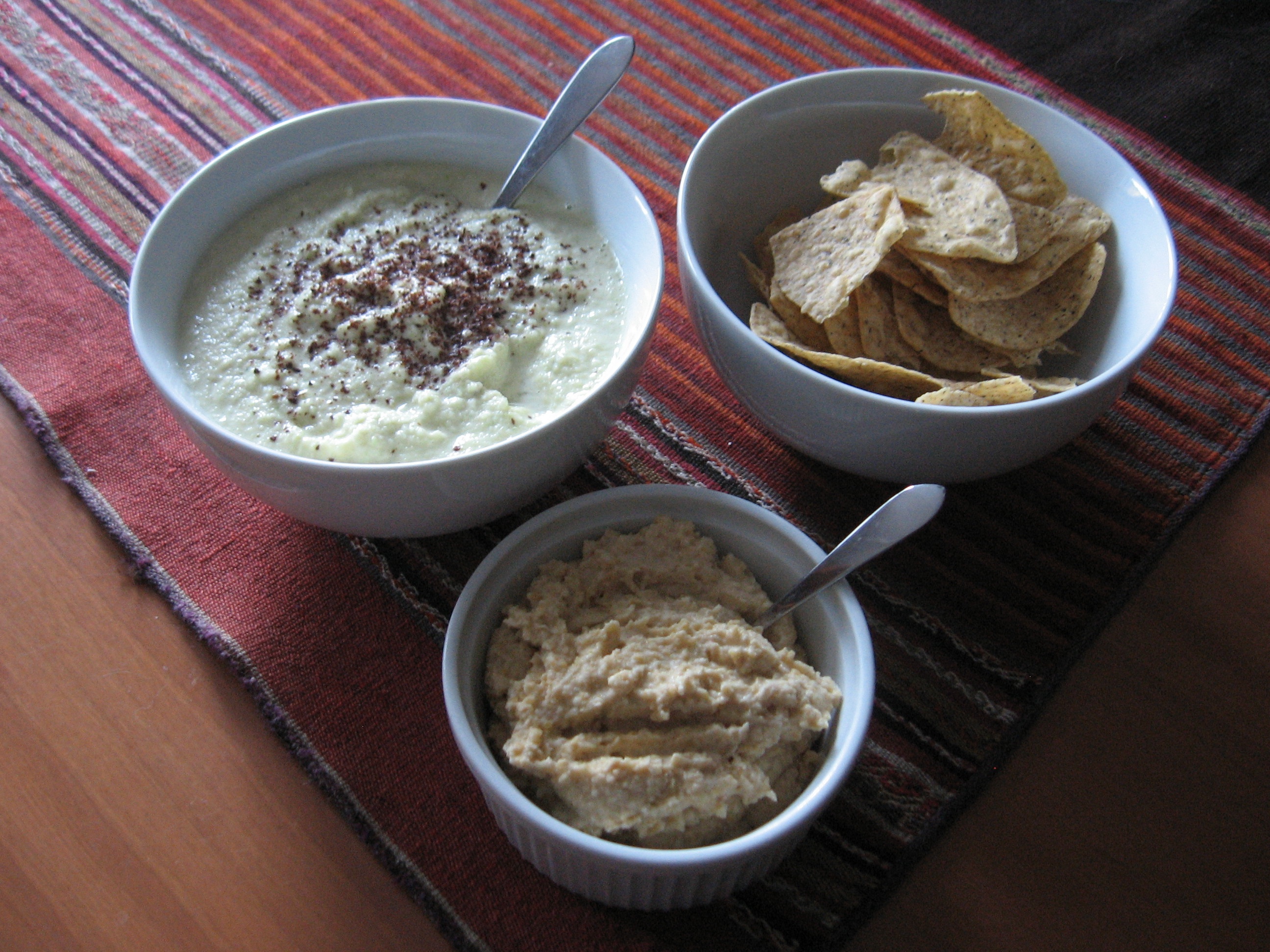 When I was about 7 we moved from the city to the country and like every good back-to-the-land hippie family my parents and their friends planted gardens. In our garden my parents planted 6 hills of zucchini (just in case the first 5 didn't take). For anyone who knows anything about how prolific zucchinis are you may commence rolling on the ground laughing hysterically now. Back then vegetarian cookbooks were a little thin on the ground and my poor parents had no idea you should eat zucchini's when they are small not the size of cave man clubs. We had so much zucchini we couldn't give them away (besides that everyone else already had too much zucchini and were trying to do precisely the same thing). In fact, we took to leaving them on people's porches in the dead of night just to be rid of them.  However, we lived in an area with "real" farmers and they caught on pretty quick. This meant they left their dogs out at night (these were "real" farm dogs…the kind that bite)…so the zucchini stealth bombing tactics were abandonned and we contented ourselves with making loaf after loaf (after loaf) of zucchini bread.  Zucchini bread and muffins are about the only thing you can do with gargantuan zucchinis.  Based on the assumption you will be sensible and go for the small to medium sized variety here is a good recipe for you.
The photo shows both Zucchini Hummus (top left) and regular old chickpea hummus (I'll post the recipe for that one another time). The healthy divet in the Zucchini Hummus is down to me…I have to say it is really, really good. It's lighter than the chickpea version. The red stuff on top is Sumac (the spice not the poison…don't mix them up). You can get ground Sumac (pronounced soo-MAH-kee – learned something new today as I've been running around calling it soo-Mak) at any place that sells a good selection of Greek or Middle Eastern herbs and spices. It adds an extra lemony tang that is quite nice. For more about Sumac click here.
Note: This recipe comes courtesy of my friend Krystyna Williamson who has just finished harvesting her garden and graciously answered the call I put out for good eats. Thank you Kiki!
Krystyna says:
Having lived in the Middle East for several years, I appreciate a good hummus recipe. This one calls for zucchini instead of chickpeas and it is absolutely outstanding! A recipe in Matt Amsden's book RAWvolution, Gourmet Living Cuisine, inspired it.
You will need:
5-6 cups of zucchini, skinned and diced, (about 2 large zucchini)
¾ cup raw sesame tahini
½ cup fresh lemon juice
¼ cup extra virgin olive oil
1-2 cloves garlic
2 tsp Celtic sea salt or Himalayan Salt
chili powder
Remove skins from zucchini, chop coarsely and place in a high-speed blender. (Reserve skins for soups and smoothies.) Peel garlic cloves and cut in half. Add remaining ingredients to blender and blend until thick and smooth. Spoon hummus into a large serving bowl using a rubber spatula. Drizzle with extra virgin olive oil and a pinch of chili powder if desired.
*Recipe is easy to half, and it keeps well for 5-7 days, refrigerated.
---
---