Giblet Gravy Stock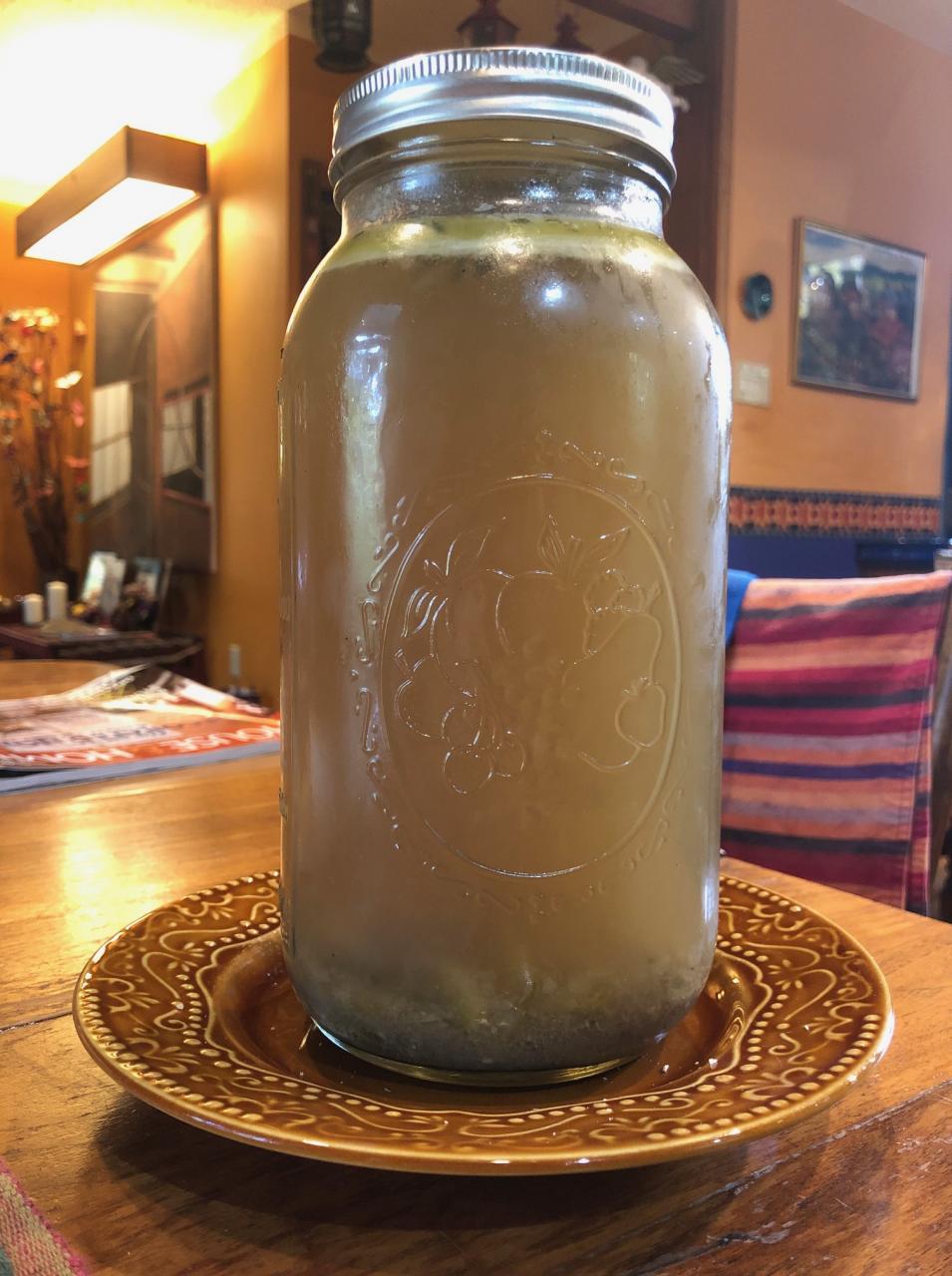 We don't have any "written in stone" rules for making giblet gravy stock, but this is the one my Mother made for Thanksgiving 2019. Don't feel like you have to follow the recipe slavishly, it's just a base. Hate one of the ingredients? Leave it out. Like something you don't see, put it in. You get the idea.
Ingredients
Turkey neck, back, giblets from an organic turkey (leave the liver to one side and saute that instead)
cover the bones and add enough water so that 2″ of water covers the bones
1 Tbsp sea salt
3 bay leaves
Allspice balls 8 or so
Whole cloves 10 or so
1 Star anise
I cinnamon stick
2″ Chunk of ginger root (unpeeled and sliced)
1 medium-sized vidalia Onion, quartered
4 garlic cloves, unpeeled and smashed
2 stalks celery with the leaves, coarsely chopped
handful of dried oyster mushrooms
3 small sprigs of fresh rosemary
small bunch of fresh thyme
2 fresh sage leaves
Bring the works to a boil, skim off any foam that rises and simmer on low for about 2 hours.
---
---