Limppuleipä – My Mummu Raihala's Recipe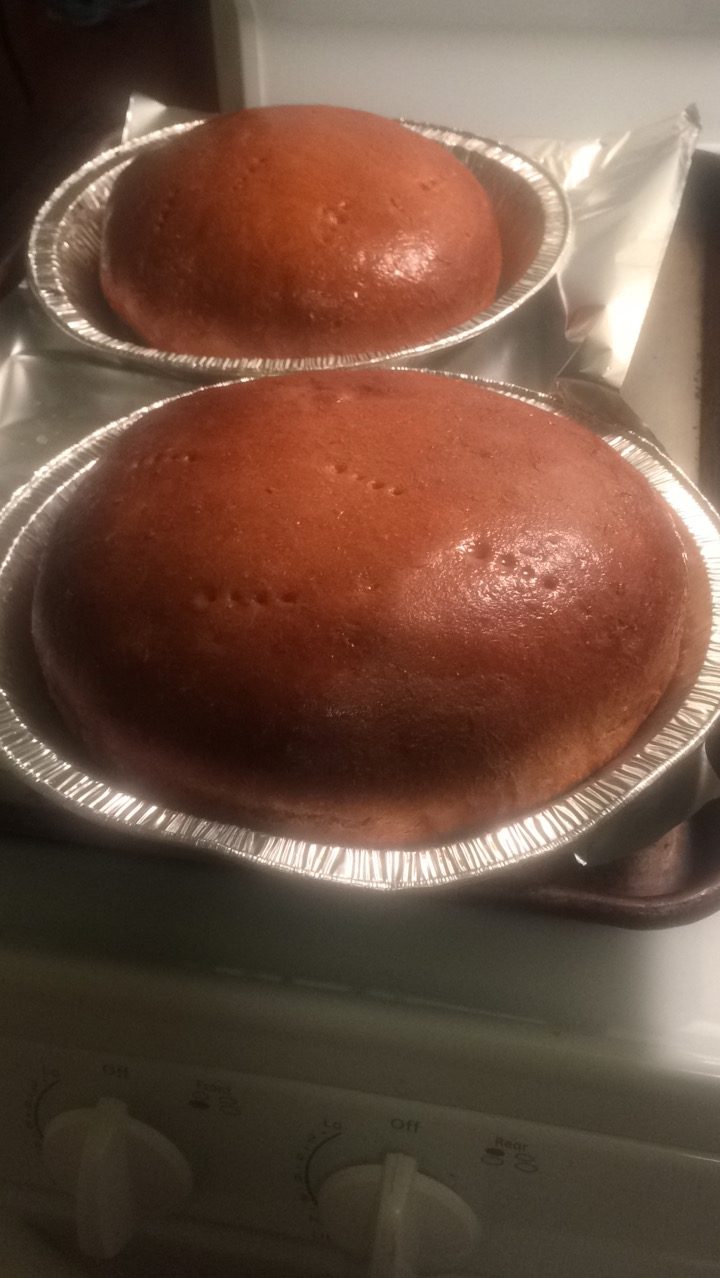 Limppuleipä is a sweet rye bread that is flavoured with orange zest, anise, fennel and caraway seeds. It is the perfect base for Finnish gravlax (or any other cured or smoked fish come to think of it).
This was the other bread I learned to make when I went to visit my Mummu. I have made the Oatmeal Bread a number of times now (I'm still working at getting it right but the "failures" are still pretty good so I'm ok with that).
Ingredients
1 C corn syrup
2 Tbsp orange zest
1 Tbsp fennel seeds
1 Tbsp anise seeds
1 Tbsp caraway seeds
1 L buttermilk (about 4.2 C)
1 Tbsp salt
½ C brown sugar
Yeast mixture (4 tsp yeast, ½ C warm water, 4 tsp sugar)
4 C dark rye flour, plus 1 C for kneading in
4 C white flour, plus 1 C for kneading in
Basting
1 Tbsp corn syrup dissolved in ½ C warm water
Method:
Boil corn syrup, fennel, anise, caraway seeds, and orange rind for about a minute (you don't want to make candy! Or, maybe you do, I don't know.
Warm the buttermilk to luke warm and mix with syrup, salt and ½ C brown sugar
Proof the yeast mixture – stir the yeast, water and sugar together and let stand for about 10 minutes. It should bubble up which shows the yeast is still active and ready to use.
Mix yeast mixture and the buttermilk mixture together in a large bowl and start adding flour alternating between rye and white flours until a soft dough forms. It will be pretty wet and sticky. Don't worry about that, you'll be kneading flour into it after the first rise.
Sprinkle a bit of flour on top of the dough, cover with a sheet of parchment paper and then a clean tea towel (or "tee towvel" as my Mummu would say) and let rise until doubled (takes about an hour).
Turn the dough out onto a floured surface and knead in extra flour until you get a nice smooth elasticy dough. I started by kneading in about 1 C of rye flour and then 1 C of white flour before I got the dough to the point where it was not sticky.
Shape into 4 round loaves.
Place them in greased pie tins (I just use the tinfoil kind), cover with your clean tee towvel and let them rise until doubled (took about 45 minutes, I could probably have let them go a bit longer but I got impatient).
Bake in an oven preheated to 325 F for 1 hour.
After 30 minutes baste with syrup and water mixture. DO NOT OPEN THE OVEN until at least 20 minutes has gone by.
Continue baking for another 30 minutes.
Baste a second time when you remove the bread from the oven.
Let them cool about 10 minutes, cover with waxed paper and your towels and let the bread cool completely.
This bread tastes better and better after a couple of days (it cures). It also freezes well.
---
---