Seeded Rye Bread (Soda Bread)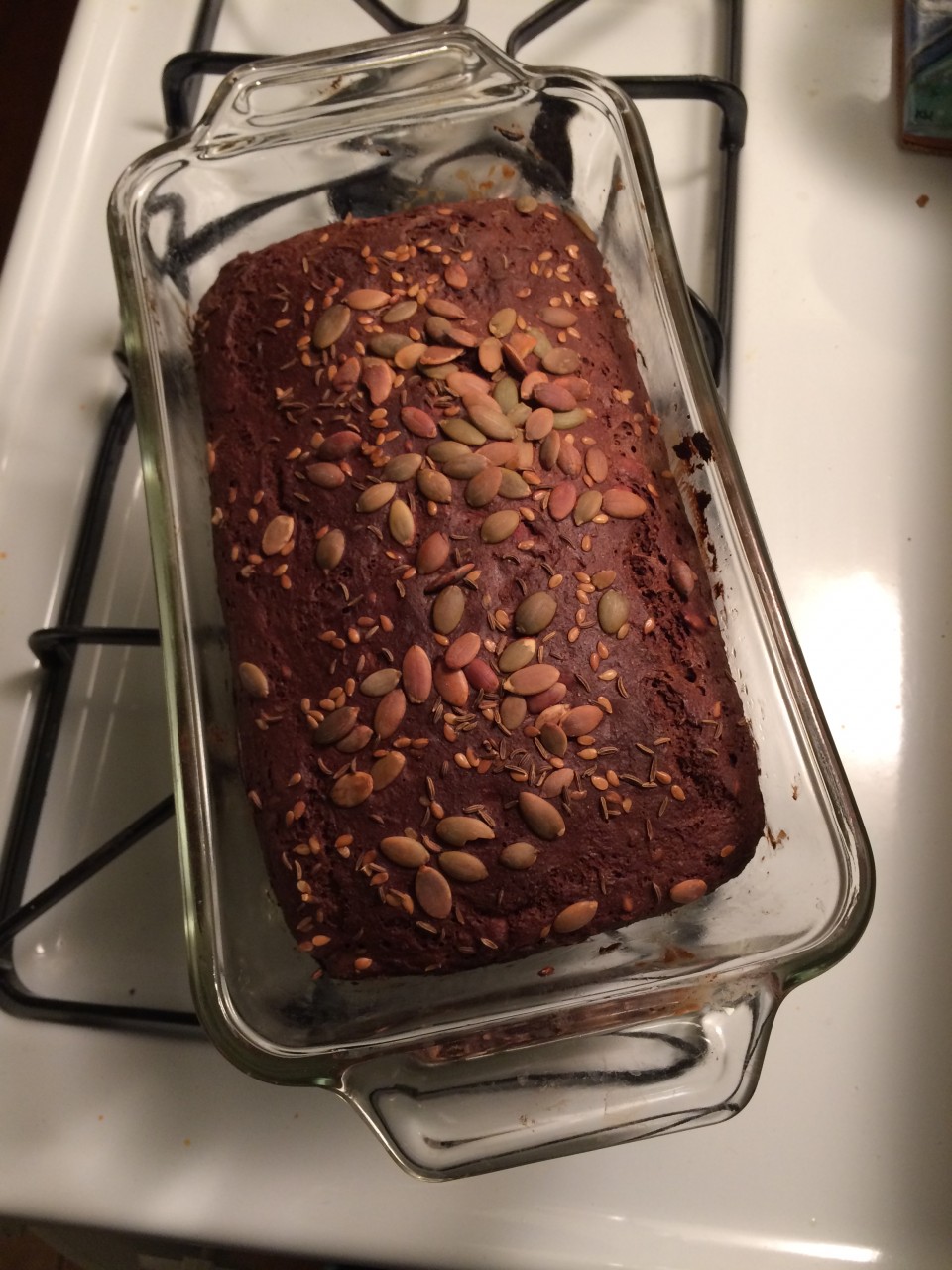 My mom Marja-Terrtu (Meri for you Anglos), made this delicious rye bread over the Christmas holidays. It goes exceptionally well with smoked salmon or whatever dip you can think of.
Ingredients
1 1/2 C dark rye flour
3/4 C all purpose flour
1 tsp baking soda
1/2 tsp salt
1 1/4 C kefir
1/4 C fancy molasses
1/3 C pepitas
2 tsp whole flax seeds
1 tsp caraway seeds
Topping
2 tsp kefir
1 Tbsp pepitas
1 tsp flax seeds
1/2 tsp caraway
Method
Preheat oven to 375 degrees.
Whisk together the flours, soda and salt.
In a separate bowl, whisk the kefir and molasses together until smooth.
Add dry to to wet ingredients until just mixed.
Stir in the seeds
Scrape into a 9 x 5 loaf pan that has been greased and lined with baker's parchment.
Smooth top and brush with the tsp of kefir, sprinkle with topping.
Bake until cake tester comes out clean with a few moist crumbs (approx. 70 minutes).
Cool pan on a rack for 10 minutes.
Remove from pan and cool completely.
---
---